Cox Automotive to end sales at Manheim Edmonton auction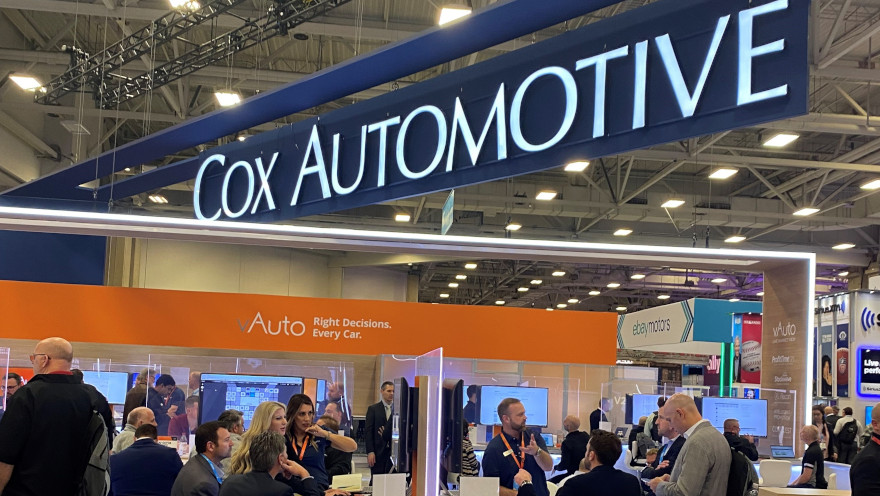 Cox Automotive is ending physical auction sales at its Manheim Edmonton location, the company told Auto Remarketing on Wednesday.
The last public sale at the auction will be March 25 and the final commercial sale is March 30.
The company will still be operating in Alberta with its digital properties, but will not have a physical auction presence.
Cox Automotive will continue leasing the facility to conduct limited services for commercial clients that have vehicles on the ground, but it will no longer hold sales there.
With the discontinuation of Manheim Edmonton, the company now has five physical locations in Canada: the flagship auctions in Toronto and Montreal, an auction in Halifax (which has a satellite location in Moncton) and a location in Vancouver.
Separtely, there was a divestiture of several of Cox Automotive's Canadian businesses in late 2022.
It was announced Nov. 10 that TRADER Corp. would be acquiring Dealertrack Canada from Cox Automotive's Canadian retail business, along with the Canadian operations of VinSolutions, Dealer.com, Xtime and Kelley Blue Book.
In a statement regarding Manheim Edmonton, Matt Trapp,  Manheim's regional vice president for the East/Canada, said: "Cox Automotive regularly evaluates our businesses to ensure we are best positioned to serve the industry and our clients, and our operations for future growth. This decision, while difficult, does not change Cox Automotive's commitment to our Canadian clients. With a more aligned North American strategy, we will continue to invest in Canada and help U.S. and Canadian clients achieve results through physical and digital channels and other remarketing solutions."
Trapp added: "This was a difficult decision to make, but the reality is that changes in the Edmonton wholesale market have caused this location to no longer be the right solution for our existing operations or long-term business strategy, and we have also determined that shifting some other roles to the U.S. will more effectively serve our business and customers on both sides of the border. We especially want to thank our team members for their dedicated service to our customers and their professionalism during this time."
Approximately 40 employees will be impacted by the closure of Manheim Edmonton and then 40 additional employees working with other parts of the Cox Automotive business in Canada are affected.
Cox Automotive will maintain a small skeleton crew at the facility and will continue to evaluate what's next for that facility.
Asked whether the closing of Manheim Edmonton was isolated or if Cox was evaluating other moves, Trapp said: "We always evaluate our operations, especially as conditions change, but this one was really stemming from post-divestiture, bringing the Canadian operations (to be) aligned with the U.S. into a North American strategy and then stepping back and evaluating how do we position ourselves best for growth. So from that standpoint, I would say it's a result of that exercise and more isolated."
Cox Automotive announced in 2021 that it would be transitioning its Canadian reporting structure into its U.S. operations.