Inovatec names former RBC Auto Finance & CIBC exec as chief product officer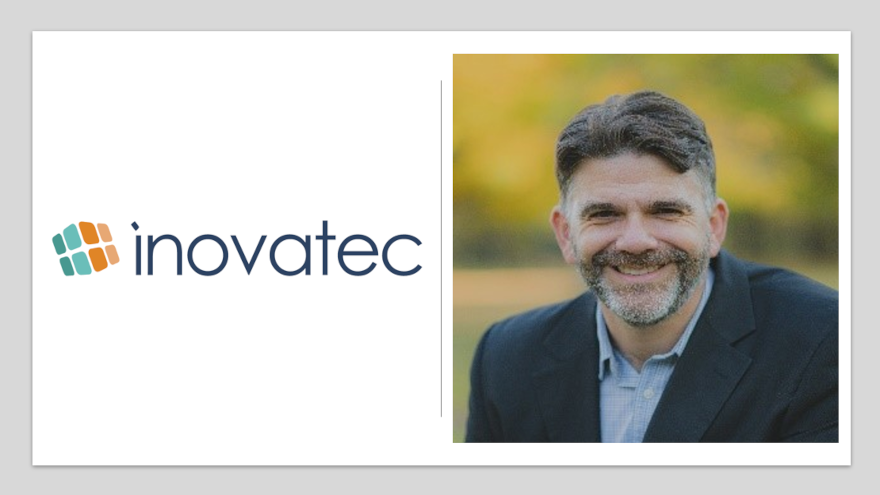 Inovatec Systems made its third executive move so far this year.
The company, a provider of cloud-based software solutions for finance companies in both the U.S. and Canada, announced last week it has appointed automotive lending veteran Paul Harder as its chief product officer.
Inovatec highlighted Harder brings decades of experience to the company from both the banking and government sectors. He joins Veljko Velickovic, Inovatec's newly appointed head of solution delivery, creating a proven executive team to oversee Inovatec's product development and customer delivery processes.
Harder has accumulated lending success in finance, team management, and product innovation. As chief product officer, he will oversee the development of the company's full suite of solutions, including Inovatec's integrated LOS and LMS platforms and its customer-facing portal.
Harder most recently served as vice president of auto finance and unsecured lending at CIBC and held a variety of roles at RBC Auto Finance in automotive finance, retail lending, insurance and treasury. He also worked in the Canadian federal government in international relations and defense.
According to Harder, he was drawn to working with Inovatec due to his overwhelmingly positive experiences as a client. His first engagement with the company was as a customer with RBC, during his time as senior director of retail operations in the automotive lending division.
When he moved on to CIBC, he initiated a transition from a legacy system to Inovatec's proven automation platform.
"As a client, I came to know and appreciate Inovatec as a reliable partner, distinguished by a 'can do' attitude, and a product that was years ahead of what we previously had. It was obviously designed by a company that knew auto lending inside-out," Harder said in a news release. "I'm delighted to join the leadership team at Inovatec, as we grow in size and scope, attracting clients from across the United States and Canada."
Inovatec's line of  cloud solutions leverage tools powered by artificial intelligence to facilitate faster and more accurate underwriting and management of loans. The solutions automate a range of workflows to meet the unique needs of finance companies.
"Paul has proven himself as a transformational leader in the lending sector, and we're excited to welcome him to the team," said Vlad Kovacevic, chief executive officer and co-founder of Inovatec. "His deep industry expertise and experience as an Inovatec customer make him the ideal individual to lead our product development activities. We foresee a bright future for Inovatec with Paul at the helm of our product innovation."
Along with the moves involving Harder and Velickovic, Inovatec also promoted Mario Rea to be chief information officer in March.
For more information about the company, visit www.inovatec.com.