10 used-car models, brands getting most searches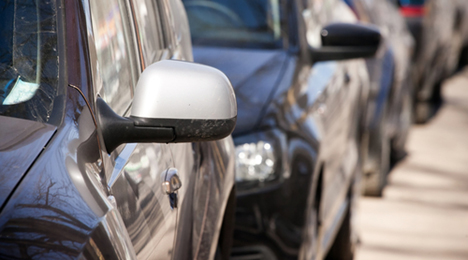 CAMBRIDGE, Mass. -
After analyzing the 900 million used-car searches on its website in 2016, CarGurus found that when it comes to sought-after used vehicles, Ford and Chevrolet lead the way.
The Big 3 rivals took five of the top six spots on the car-shopping website's list of 10 most-searched used cars in 2016, according to the company's first-ever Year in Review Used Car Shopper Interest Study released Monday.
They were also the top two most-searched used-car brands, with Chevy at No. 1 and Ford in second.
Ford's Mustang and F-150 were Nos. 1 and 2 on the model list, respectively, while Chevy's Silverado, Corvette and Camaro took spots four through six.
Also highlighting the list, CarGurus said, were pickup trucks.
Three pickup truck models made the top 10, but more importantly, they had the biggest upswing in traffic within that list. Searches for the F-150 were up 10.8 percent, while searches for the Silverado were up 12.4 percent.
The Toyota Tacoma — which placed seventh — had a 6.9-percent increase in interest.
The Toyota brand, meanwhile, came in third on the brand list. GMC had the largest upswing in popularity for the 10 top brands (up 5.8 percent).
"It comes as no surprise to see the car manufacturers with the most popular pickup trucks sit atop our list of most popular used car brands for 2016, while the manufacturers without those types of vehicles in their lineup saw shoppers' interest decrease," CarGurus data analyst Lisa Rosenberg said in a news release.
"Over the past four years, the strong demand in pickup trucks has helped that category retain its value extremely well when compared to the rest of the used auto market, and it is likely that this trend should continue in 2017," she said.
Top 10 most-searched used-car models in 2016, with year-over-year change in interest, per CarGurus:
1. Ford Mustang -3.2%
2. Ford F-150 10.8%
3. Jeep Wrangler 5.1%
4. Chevrolet Silverado 12.4%
5. Chevrolet Corvette -2.1%
6. Chevrolet Camaro 4.4%
7. Toyota Tacoma 6.9%
8. Honda Accord -2.1%
9. BMW 3 Series -4.4%
10. Dodge Charger 2.4%
Top 10 most-searched used-car brands in 2016, with year-over-year change in interest, per CarGurus:
1. Chevrolet 2.4%
2. Ford 3.9%
3. Toyota 2.3%
4. BMW 0.3%
5. Honda -2.9%
6. Dodge 0.6%
7. Mercedes-Benz 1.3%
8. Nissan -8.3%
9. Jeep 3.9%
10. GMC 5.8%