17 largest dealer groups ranked for service appointment call effectiveness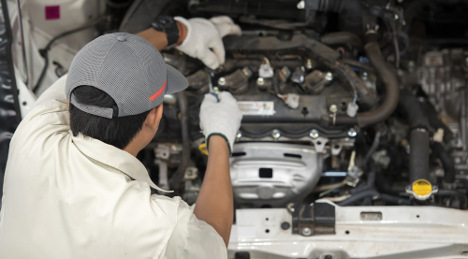 When it comes to making it easy for consumers to schedule service appointments by phone, some dealer groups, apparently, do it better than others.
On Monday, Pied Piper released the results of  its 2023 PSI Service Telephone Effectiveness Study, which examined the 17 largest auto dealer groups for how easily consumers can call to set up a service appointment.
Topping the list was Group 1 Automotive, which had an overall Service Telephone Effectiveness Score of 65 (on a scale from 0-100). Group 1 was  followed by Berkshire Hathaway Automotive (63) and Ken Garff Automotive Group (62).
Pied Piper conducted the study between January and May, calling each of the 1,739 stores owned by these 17 groups and posing as a customer to schedule service.
The overall STE scores are derived from 39 individually weighted efficiency and quality data points. Pied Piper said 62% of the STE score is based on efficiency metrics, with 38% based on quality metrics.
Of the 1,739 dealerships included in the study, 13% had STE scores above 80, with 20% below 40.
"Customers who find scheduling a service appointment difficult vote with their feet by moving to another dealership or independent shop, or postponing service," Pied Piper CEO Fran O'Hagan said in a news release.  "The auto industry has long focused on the experience of customers who bring their vehicle in for service, but what really happens leading up to the appointment? STE fills-in that gap."
Continuing on with the rankings, four groups were tied with scores of 61: Ganley Auto Group, Hendrick Automotive Group, Herb Chambers Auto Group and Morgan Auto Group.
The dealer group average was 58.
Sonic Automotive (59) was the only other public group with an above-average score.
The full set of rankings can be found in the infographic below, courtesy of Pied Piper.