2 perspectives on wholesale vehicle price movement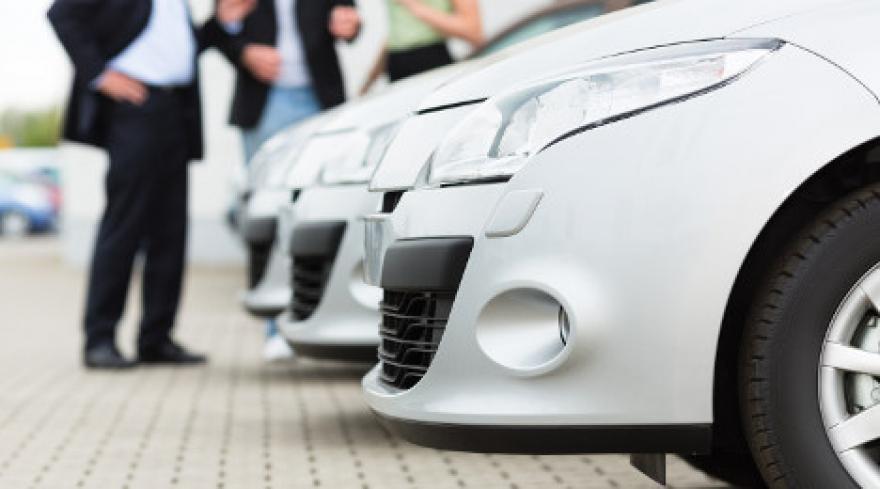 The picture of how wholesale used-vehicle prices behaved in October and what's in store for the final two months of the year may very well depend on what data set you're considering.
Black Book's Used Vehicle Retention Index came in at 161.0 for October, up 1.1% from September and down 7.6% year-over-year.  It remains 41% higher than March 2020.
That index is based on Black Book's published wholesale average value of 2- to 6-year-old used vehicles, as a percent of original MSRP for typically equipped vehicles. The index is weighted based on registrations and Black Book adjusts the index for seasonality, age, mileage and condition.
"The most visible effect of the UAW strike on the used market was the slowdown of depreciation in October," Black Book chief data science officer Alex Yurchenko said in a release.
"Overall wholesale prices declined in October at a slower than typical rate, thus the seasonally adjusted index increased," Yurchenko said. "We expect new inventory to continue to build up and incentives to increase through the end of the year. In this climate, we forecast that wholesale prices will decline in Q4 by at least 6%."
Meanwhile, Cox Automotive's Manheim Used Vehicle Value Index came in at 209.4 for the month, which is down 2.3% month-over-month, and 4.0% year-over-year when adjusting for mix, mileage and seasonality.
Unadjusted, the Manheim index was down 3.1% month-over-month and 6.3% year-over-year.
"October revealed some not-so-spooky price moves, namely a reversal of the gains that were seen during the prior two months," said Chris Frey, who is Cox Automotive's senior manager of economic and industry insights, in an analysis.
"This confirms the caution that was mentioned last month about not getting ahead of ourselves. The UAW strike appears to be settled, avoiding one action that could have led to higher wholesale prices," Frey said. "October's price decline is eerily similar to last October's 2.2% drop, and this was not unexpected as the market remains balanced.
"Wholesale vehicle values typically experience some modest increases during the holiday season, and with two months remaining, we could see some upward price movements."