25 Used Cars Attracting Online Shoppers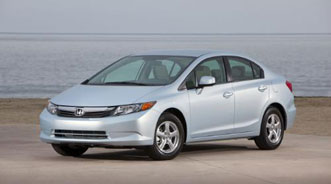 IRVINE, Calif. -
Topping the next-closest model by 3,350 online visits, the most-researched used vehicle on KBB.com for March was the Honda Civic.
It generated 53,848 visits and was followed by the Honda Accord, which received 50,498 visits.
Third on the most-researched used list was the Toyota Camry (47,450 visits), while the Toyota Corolla was fourth (34,452 visits), and the BMW 3 Series was fifth (33,673).
In the No. 6 slot was the Nissan Altima (29,590), and the Honda CR-V (24,622) was in seventh.
Rounding out the top 10, respectively, were the Ford Fusion (21,304), Ford F150 SuperCrew Cab (20,906) and the Toyota Prius (19,927).
To see the complete top 25 — and as well as the top 25 most-researched new cars — check out KBB's lists here.
Joe Overby can be reached at joverby@autoremarketing.com. Continue the conversation with Auto Remarketing on both LinkedIn and Twitter.