3 primary factors pushing most active buy/sell dealership market ever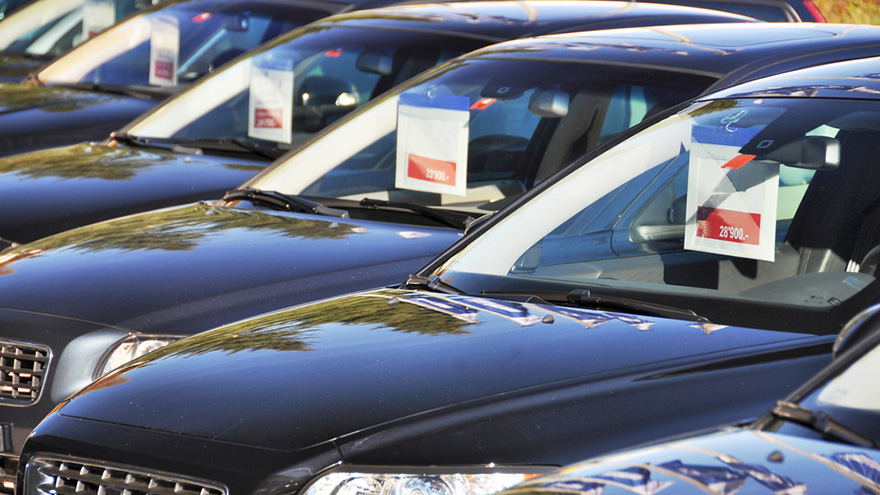 IRVINE, Calif. -
Kerrigan Advisors determined dealerships not only are moving metal this year, but they're also turning their entire operations at quite a clip, too.
The firm's Blue Sky Report for Q3 2017 indicated the dealership buy/sell market is poised for its most active year ever with more than 200 transaction closings projected for 2017.
The report described a trio of factors driving market activity, including strong financial markets, well-funded investors and rising real estate values. The firm explained the pressures of a more challenging auto retail market, dropping margins and rising concerns about the impact of disruptive automotive technology on the traditional dealership business model are also having a major impact.
And, while blue sky values are slightly lower than their 2015 peak, and the overall industry is showing some stagnation, Kerrigan Advisors determined 2017 remains on track to be the third most profitable ever, driving more sellers to market and transaction values to record levels when including dealership real estate.
"Historic mega deals with complex ownership structures and multiple franchises are on the rise. These transactions are supported by a financial market that is willing and able to invest hundreds of millions of dollars in auto retail, despite some of the doomsday headlines about slowing sales," said Erin Kerrigan, managing director of Kerrigan Advisors.
"Investors and financial institutions see an opportunity to participate in a decades-long auto retail consolidation game – one that they expect will produce winners and losers, particularly as technological innovations potentially change the dealership business model as we know it," Kerrigan continued.
Other key data and analysis from the Q3 2017 Blue Sky Report includes:
—The Kerrigan Index is up 4.24 percent year to date and 608 percent from its 2009 recession lows.
—One hundred and fourty nine dealership buy/sell transactions were completed in the first nine months of 2017, according to Kerrigan Advisors' research and The Banks Report, compared to 172 transactions in the first nine months of 2016. After hitting a plateau in 2015, buy/sell activity declined slightly in the first nine months of 2017, but is still tracking to be one of the most active years on record.
—Multi-dealership transactions represented one quarter of the completed sales in the first nine months of 2017. Kerrigan Advisors expects at least 51 multi-dealership transactions will close this year.
—Year to date, domestics' share of the buy/sell market increased to 49 percent, up 18 percent from 2015.
—Non-luxury and luxury import franchises' buy/sell market share declined.
—Public retailers' U.S. acquisition spending increased 61 percent in the first nine months of 2017, compared to the first nine months of 2016.
—Private dealership groups represent the largest share of dealership acquirers. Of the estimated 236 franchises that changed hands in the first nine months of the year, only 23 were acquired by public companies.
—Real estate, for most dealers, is the most valuable asset, far exceeding franchise value. Kerrigan Advisors estimated dealership real estate prices rose 3 percent in the first nine months of the year.
The report identified three key trends shaping 2018's buy/sell market and the remainder of 2017. Those trends included:
—The evolution of the dealership business model drives more sellers to market.
—Dealers are choosing to sell their real estate with their franchise.
—Captive finance companies play a critical role in acquisition financing.
"Our clients increasingly cite the risk factors associated with changes in auto retail as their single biggest reason for selling, with many believing auto retail will consolidate out of necessity, as only the largest, best-capitalized players will have the balance sheet to navigate auto retail's evolution," Kerrigan said.
"This is contributing to a very competitive buy/sell market, particularly for top franchises and attractive platforms and the growing population of well-funded buyers in the market," she continued. "This creates a healthy market equilibrium — one where buyers and sellers agree on price and complete win/win transactions.
"Kerrigan Advisors believes this equilibrium will continue for the next several years and result in a highly active buy/sell market," Kerrigan went on to say.
Kerrigan Advisors is deeply involved in the buy/sell market having advised on the sale of 60 dealerships, including four of the Top 100 dealership groups in the U.S. Most recently, Kerrigan advised on the sale of Puente Hills Chevrolet, in its recent sale to Pendragon PLC.
The Blue Sky Report, a Kerrigan Quarterly, is published four times a year and includes Kerrigan Advisors' signature blue sky charts, multiples and analysis for each franchise in the luxury and non-luxury segments. To download the Blue Sky Report, go to this website.