3 report findings show ride sharing might not squelch car buying altogether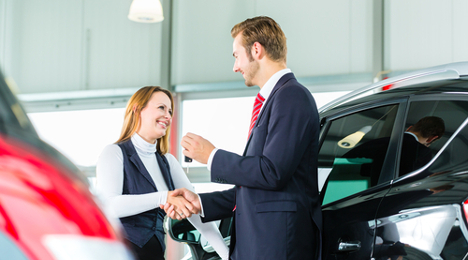 BOSTON -
The speculation that dealership showrooms and finance company underwriting offices would become desolate because consumers simply would abandon vehicle purchasing for alternative transportation options such as Uber and Lyft appears to be a little bit premature.
Experts from Strategy Analytics acknowledged that OEMs are rightfully concerned about the impact the increased usage of these options will have on consumers' interest in purchasing future vehicles. However, a new report from the automotive connected mobility (ACM) service at Strategy Analytics released on Monday has found that ridesharing usage may not negatively impact the future vehicle purchase intention of current vehicle owners.
Key report findings from the report, titled Impact of Ride Sharing Frequency on Vehicle Purchase Intention, include:
—Ridesharing usage actually increased the likelihood that current vehicle owners would purchase another vehicle within the next five years. This was true across the U.S., Europe and China.
—Frequent ridesharing users that also own their own vehicle had greater transportation needs than those that don't. Ridesharing fills a niche that is convenient but will not supplant their personal vehicle.
—Millennials who had no children and used ridesharing at least once a week were less likely to purchase another vehicle within the next five years than all respondents that had children.
"The question of how emerging transportation options like ridesharing and car-sharing will impact vehicle sales is a very complex one to answer. Issues of cost, convenience, usability, privacy, type of journey and length of journey all impact transportation choices," said Chris Schreiner, the report's author and director of syndicated research.
"Frequent ridesharing users do not seem likely to delay their next vehicle purchase, but it is still possible that they might choose a less expensive or lower class vehicle. Alternatively, they may choose to downsize their fleet from three vehicles to two," Schreiner continued.
Vice president Kevin Nolan added, "However, it is prudent to note that external factors such as ridesharing competition reducing end-user costs, expanded availability and autonomous taxis, all have the ability to negatively affect consumers' future purchase decisions."
To purchase the entire report, go to this website.
Jaguar Land Rover invests in Lyft
While the Strategy Analytics report shared its points on Monday, automakers still appear to be staying connected with ride-sharing firms.
Jaguar Land Rover's InMotion Ventures on Monday announced a $25 million investment in Lyft; a move the company indicated will support Lyft's expansion and technology plans.
The OEM added that the funds also will provide the opportunity to develop and test its mobility services, including autonomous vehicles, and to supply Lyft drivers with a fleet of Jaguar and Land Rover vehicles.
InMotion managing director Sebastian Peck said, "We are excited to collaborate with a leading platform like Lyft not only on developing premium mobility solutions but also devising innovative solutions to the transport problems Jaguar Land Rover's customers face.
"Personal mobility and smart transportation is evolving and this new collaborative venture will provide a real-world platform helping us develop our connected and autonomous services," Peck continued.
The Lyft investment was included as part of the company's most recent round of fundraising, which closed in April.
"We're excited to join forces with Jaguar Land Rover and InMotion," Lyft president and co-founder John Zimmer said. "Lyft envisions a future where shared mobility will transform cities and improve people's lives. This partnership will help us achieve that ambitious goal."
InMotion's latest investment follows its recent seed investment in SPLT, the Detroit-based digital carpool business, which works with Lyft to provide non-emergency medical transport.
Hanno Kirner, executive director of corporate and strategy at Jaguar Land Rover added, "This is a strategic investment for both parties as we focus on innovating new mobility solutions for our customers. Collaborating with an expanding technology business like Lyft is going to help us both accelerate our ambitions."
This isn't the first time Lyft landed investment funds from an automaker. Back in January of last year, General Motors pushed $500 million into Lyft as part of a long-term strategic alliance to create an integrated network of on-demand autonomous vehicles in the U.S.
In addition, GM now holds a seat on Lyft's board of directors thanks to the investment.