38.3 million used-car sales in 2015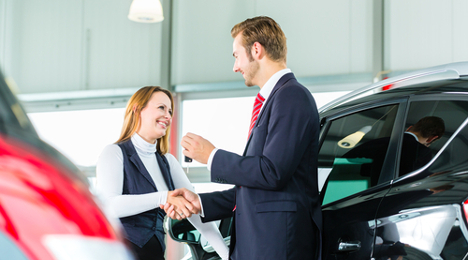 SANTA MONICA, Calif. -
Last year was the best ever for franchised dealers' used-car operations, and the pre-owned industry as a whole had its strongest year since 2007, according to a report from Edmunds.com.
And the linchpin to these and other trends in the rapidly rising used-car market? Leasing, says Jessica Caldwell, the director of industry analysis at Edmunds.com.
The company's 2015 Used Vehicle Market Report, released Wednesday, said there were 38.3 million used-vehicle sales industrywide, the best annual tally in eight years.
Franchised dealers sold 11.4 million used vehicles for the year, their best outing yet.
Other landmarks include a record used-car price tag of $18,600 of per vehicle sold and best-ever certified pre-owned sales of 2.55 million.
"The key factor driving all of the trends in used car sales today is the popularity of leasing, which is bringing younger and higher quality used cars back to the market," Caldwell said in an analysis accompanying the report.
"We're truly in the midst of a Golden Age for CPO and near-new used cars," she said. "And with a record number of lease terminations expected in 2016, for the foreseeable future there certainly will be no shortage of supply to meet the growing demand for used cars."
Going back to overall used-car sales, the last time they were this hot was 2007. That year, sales were just a shade higher (less than 4,000 units).
Then, of course, the recession happened shortly thereafter, and with it, brought a depressed auto environment – including a drying of the leasing well that often fuels used-car supply (particularly the CPO variety).
Leasing has stormed back with a vengeance, and fueled — among other effects — a heavy crop of CPO-worthy cars.
Edmunds' report shares lease penetration data for the past five years, each of which has shown a double-digit percentage increase.
"From 2012 to 2013, new-vehicle leases saw a spike of 657,949 units (or 25.6 percent), the largest ever year-over-year increase for leasing," Edmunds said in its report. "These leases are steadily approaching their maturity date, and will help to supply the number of certifiable vehicles, which should push CPO's share of franchise used sales closer to the 25-percent mark."