4 Reasons the Appraisal Process Needs Fixing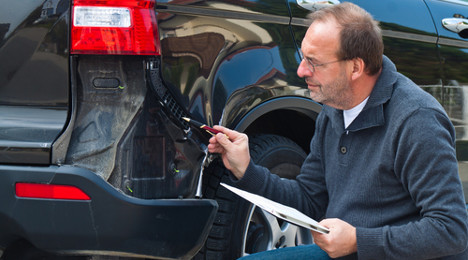 McLEAN, Va. -
If you see a CarMax commercial on TV, chances are, you're not going to see the price of the car advertised.
Here's what you will see, though: the company emphasizing the positive experience a CarMax store delivers to consumers.
That's just one example that NADA Used Car Guide's Stu Zalud and Jim Dodd shared with Auto Remarketing in a recent conversation about how dealers can improve the experience shoppers have at their stores, particularly as it relates to a part of car-shopping all too often found to be a significant "pain point" — the appraisal process.
In a presentation titled "Close more deals, Negotiate less," NADA Used Car Guide cites data from the Deloitte 2014 Global Automotive Consumer Study indicating that consumer dissatisfaction with the appraisal process is at 79 percent. That's up from a dissatisfaction rate of 68 percent in 2009.
NADA Used Car Guide lists these four factors as primary concerns consumers have with the appraisal process:
Length of time it took
Value they received
Lack of transparency (Explanation)
Lack of trust
Breaking some of that data into specifics, the company included an infographic in its presentation summarizing consumer responses to this prompt: "Please rate how satisfied you were with each of the following aspects for your last used-vehicle appraisal."
Regarding length of time, 37 percent were satisfied; 50 percent were neutral; and 13 percent were dissatisfied.
On price, 26 percent were satisfied; 33 percent were neutral; and 41 percent were dissatisfied.
Meanwhile, only 23 percent were satisfied with the explanation they received; 45 percent were neutral; and 32 percent were dissatisfied. This hammers home the point from Zalud and Dodd that customers are often unsatisfied with the appraisal because they aren't provided enough information.
Improving consumer satisfaction with an explanation can actually help customers feel more comfortable with the values put on their car; in other words, if they can see how you got there, they're more likely to accept the price.
Dodd illustrated that point with this example. Say, you've got a diamond engagement ring and you take it by the jewelers after a few years to have it appraised. If the jeweler came back simply with a piece of paper with a dollar amount written in pen, chances are you wouldn't appreciate it.
But that's the way car appraisals are still done, at times. The appraisal process needs to be transparent and explanatory, Dodd and Zalud said.
Or, as their presentation notes when explaining the vehicle appraisal of NADA Used Car Guide: "Consumers do not consider the condition of their vehicle when evaluating it on their own. By detailing the conditions that lead to an adjusted value, they are more willing to adjust their expectation."