4 Stats Showing Used-Car Market Strength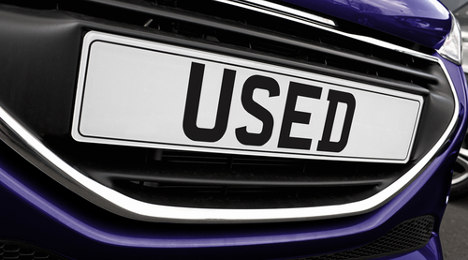 SANTA MONICA, Calif. -
If there's any doubt to how much the used-car market has grown post-recession, consider the following data from Edmunds.com that compares used sales data from the first quarters of 2010 and 2015, respectively.
Sourced from Edmunds' Q1 2015 Used Vehicle Market Report, these four statistics give a clear indication of how strong the market has become:
Nearly 10 Million Used Sales: In the first quarter of 2015, there were 9.81 million total used-vehicle sales, according to Edmunds. That represents a 3.25-percent increase over Q1 figures from 2010.

Franchised Used Sales Up Over 36 percent: Franchised dealers sold 2.85 million used vehicles in Q1 of this year, which beats first-quarter numbers from 2010 by 36.70 percent.

More than 66 percent Hike in CPO Sales: There were 614,400 certified pre-owned sales in the first quarter. That is 66.35 percent stronger than CPO sales in the same period of 2010 and represents the best-ever first quarter for the market.

CPO Commands Greater Share of Franchised Used: Certified vehicles accounted for 17.7 percent of franchised dealers' used sales in the opening quarter of 2010; this past quarter, that share climbed to 21.6 percent.
For more insight from Edmunds' report, catch up on our full coverage with these stories:

1 Strategy that May Help Mitigate Off-Lease Risks