43 claim World Class Technician Awards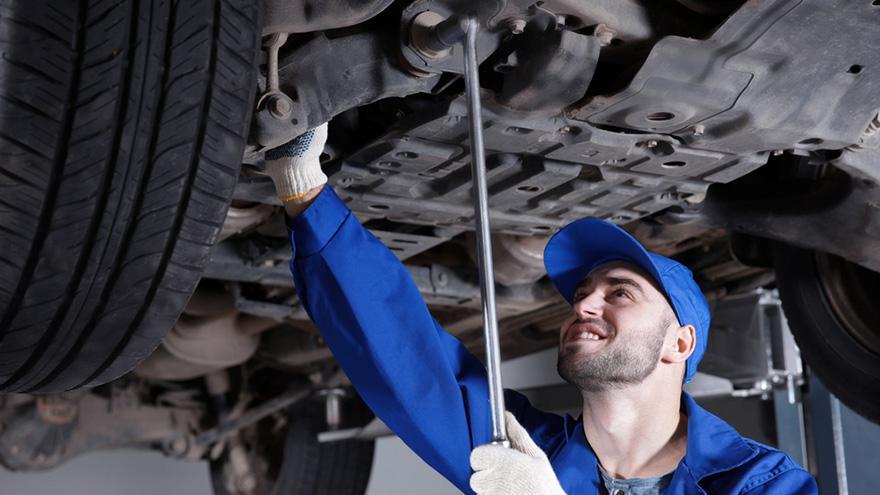 The 43 dealerships, manufacturers and other repair businesses who employ these technician award recipients truly can say that they offer world-class service.
Last week, the Auto Care Association announced the latest recipients of the World Class Technician Award in partnership with the National Institute for Automotive Service Excellence (ASE). The two organizations provide this annual recognition to professional technicians who have attained ASE certification in 22 specific areas during the previous calendar year.
Officials said there are an estimated 887,000 technicians in the United States, with approximately 250,000 holding ASE certification.
As of now, there are 2,224 technicians who have earned the respected status of "World Class Technician" since its inception more than 30 years ago.
The class of 2023 World Class Technicians include:
Anthony Caputa – Arnold, Mo.
Arlen Parker Hart – Athens, Ga.
Bobby Leatherman – Stony Point, N.C.
Bradley Kilwy – Plano, Texas
Brian Ward – Denton, N.C.
Bryan Jensen – Apple Valley, Calif.
Craig Wilkins – Fillmore, Calif.
Dale Collins – Orange Park, Fla.
Daniel Hammond – Indianapolis
Daniel Indovina – Centennial, Conn.
David Yentema – Macedon, N.Y.
Don Verville – Cape Coral, Fla.
Gordon Marr – Yorba Linda, Calif.
Gregg Brinlee – Detroit
Gregory Pheasant – Sparks, Nev.
James Moody – Heber Springs, Ark.
Jarod Johnson – Lubbock, Texas
Jason Kirby – Groveland, Fla.
Jeff Autery – St. Louis
Joel A. Pritchard – Warren, Mich.
John Lewins – Nashville, Tenn.
John Vaccarello – Detroit
Jon Ewing –Detroit
Jorden Ellis – Corpus Christi, Texas
Luke Plant – Edmond, Okla.
Marcus Buchholz – Detroit
Mario Monsivais – Houston
Matt York – Canton, Ga.
Michael Gavrielides – Winterville, Ga.
Nathaniel Dillard – Brookwood, Ala.
Paul Bostel – Apple Valley, Minn.
Paul French – Dallas, Pa.
Robert Bridges – Omaha, Neb.
Rodney Prince – Henderson, Nev.
Roger Abbey – Rochester, N.Y.
Russell Andrew Ringling – Warrenton, Va.
Ryan Woods – Old Bridge, N.J.
Sam Mott – Moncks Corner, S.C.
Shawn Williams – Ladson, S.C.
Thomas Kepler – Curtice, Ohio
Tyler Grahl – Newport, Tenn.
Victor Hasstedt – Hollister, Calif.
William Link – Virginia Beach, Va.
William Pickham – Bensonville, Ill.
The Auto Care Association surveyed this year's ASE World Class Technician award recipients to learn about their career journeys, what motivated them to pursue the goal of ASE World Class Technician and what achieving this status means to them in their own words.
A news release included some of their responses:
"To become ASE World Class meant becoming a top person in my field of work. I strive every day to gain more knowledge in every aspect of the automotive field. I adopt the philosophy of 'If you're going to do something, you might as well be great at it!' and World Class status is another step in becoming great at what I want to do," said Joel Pritchard, who works for General Motors.
"This is an honor to be named a world class technician. Every day I strive to be better, learn more and always move in a forward direction. This industry can be challenging at times with the constant growth of new technology and systems training is a must. I pride myself in constantly furthering my education in the field and adapting to these new advancements to be the best at what I do. One can never stop learning or we become stagnant and stale. I hope to inspire others to follow me and advance to higher levels with confidence in your day to day." said Gregory Pheasant, who works for A Master Mechanic.
"World Class (and ASE) status is a valuable confirmation tool I use to audit my knowledge of current customer products. It shows my customers and employer that I am keeping my knowledge current and that my skill is of the highest quality and value to our customers," said Bradley Kilwy, who works for Toyota Motor North America.
"World Class certification is important to me because of the exclusivity of achieving it. I set the goal for myself years ago, when I first read about it and take great pride in reaching that goal. I currently hold a total of 29 ASE certifications, a feat I display proudly," said Don Verville, who works for Kia of Cape Coral.