ACV acquires inspection company ASI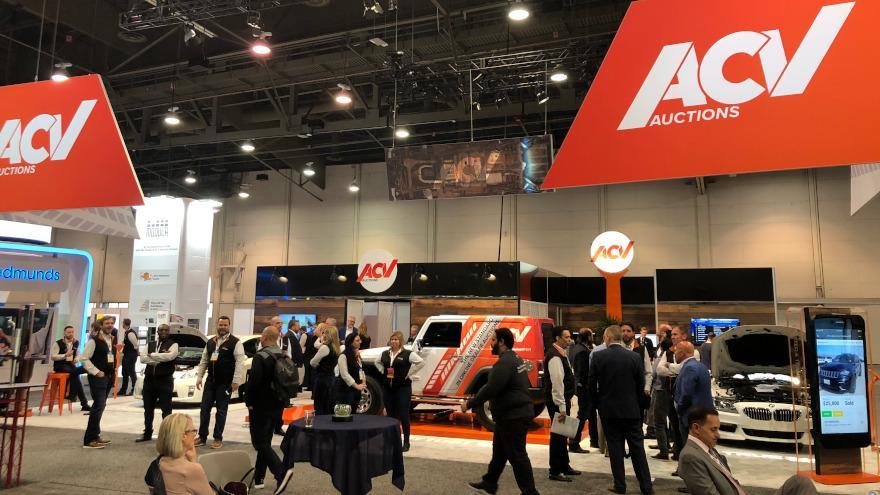 BUFFALO, N.Y. -
ACV Auctions has purchased another inspection company, this time acquiring ASI, it said late Tuesday afternoon.
ASI, which was previously part of SGS Transportation Services in the U.S., provides a variety of inspection services to the auto industry — including off-lease, which will be a major piece of its work with ACV.
This purchase follow's ACV acquisition of TrueFrame in December, a move that added retail inspections to ACV's offerings. TrueFrame is the provider of the True360 vehicle inspections, which aim to provide dealers and consumers more context when they're buying used vehicles.
"We are thrilled to welcome the ASI team and customers to the ACV Auctions family," ACV chief executive George Chamoun said in a news release. "Our mission is to bring trust and transparency to every transaction within the used-car industry.
"ASI's team and expertise align with our mission to inspect and auction used vehicles from every dealership lot or consumer's home in the U.S.," Chamoun said. "We are committed to investing in technology that enables our customers to make informed decisions and growing our product offerings to drive business growth. We now offer more types of inspections for commercial consignors, dealers and their end customers."
When a vehicle is exiting a lease, ASI can send inspectors to the dealership lot or the consumer's home or workplace to conduct the inspection and create a condition report, providing a view into estimated repair costs, if any.
Off-lease inspections could prove critically important, especially in current times — with a flood of lease maturities in coming months, plus more early lease terminations and unplanned fleet-size changes amid COVID-19. The pandemic also emphasizes the need for commercial sellers and dealers to expand the scope of capabilities, ACV said.
"Wholesale and retail has entered a hyper-digital phase and ACV is making investments like this to ensure our customers have end-to-end capabilities. This acquisition underscores our commitment," Chamoun said.
With this deal, commercial customers will be able to tap into ACV's tech solutions like Virtual Lift, which photographs vehicle undercarriages, and AMP, which lets buyers hear audio from the vehicle engine.
ACV's technology and capabilities will be offered to ASI customers as "value-added service offerings," the company said.
"ACV saw immediate value and market demand for the specialized off-lease inspections and will invest resources in the CPO (certified pre-owned) category, a very important sector for the automotive and used car industry," ACV said in the release.
Added ASI president Tony Perkins: "The opportunity to create the largest and most experienced inspection company in the country was compelling to our team and to our customers. With our combined cross-trained workforce, we'll be able to handle a much larger volume of off-lease inspections.
"When it comes to our CPO consulting and audit programs, we will continue to offer our proven process and team of experts," Perkins said. "ACV is the fastest-growing digital wholesale marketplace in North America and joining the companies together will mean more resources to service our customers and enhance our capabilities."