Alan Ram's Proactive Training Solutions revamps phone training course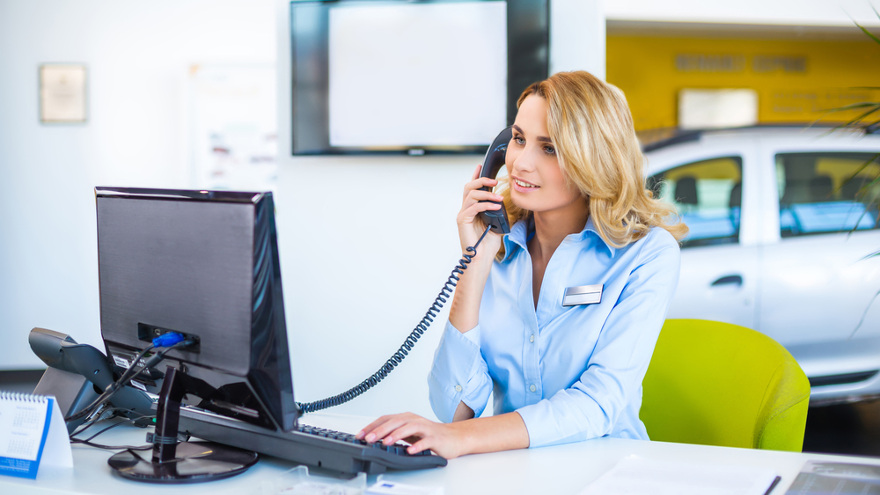 One of the most popular courses offered by Alan Ram's Proactive Training Solutions has been completely redesigned to train salespeople better for current market conditions.
The firm said attendees of the revamped program — Phone Ups That Show Up — will learn the basics of converting sales opportunities from both online and the phone.
"Designed by Alan himself, this course is by far our most requested and most popular. However, with changes to the economy, shoppers, and the car business, we had to make revisions," said Susan Scheel-Gaytan, director of training and content for the Alan Ram team.
"Were Alan still with us, he would be all over this transformation and would be so proud of what we have done to deliver a completely fresh take on his fundamental strategies. We made lots of updates, but kept our main principles the same, adding some of Alan's best and funniest highlights," Scheel-Gaytan continued in a news release.
Phone Ups that Show Up is the very first course in the RAM certification program and the newly updated version is hosted by Scheel-Gaytan.
The new course is split into two parts, Level One and Level Two.
Level One covers fundamental phone skills and best practices. The firm explained it is suitable for all sales and BDC reps and also prepares newer sales reps faster.
Meanwhile, Level Two provides a path for more advanced phone skills.
Alan Ram noted the six-week online course provides updated scripting and strategies to support today's industry with more relevant content tailored to existing market conditions such as low inventory and build-to-order. The course also offers shorter chapters, for faster, more efficient e-learning.
Each phone strategy is categorized by chapter, making it easy to search and reassign for reviewing and coaching, according to the firm.
"The course focuses on short and long-term strategies for today's ever-changing market while reinforcing foundational phone and internet skills," Alan Ram's Proactive Training Solutions CEO Michael Renaud said. "Phone Ups that Show Up covers how to get someone that called you first into your dealership. Low pressure is what will attract people to you. It's all about your ability to convert from both the phone and the Internet.
"The goal is for you to master these phone skills, increase sales and put more profit in your pocket. Alan was passionate about training and believed in giving salespeople a hand up not a handout. He taught professionals everywhere to master the phones and specifically the inbound phone call," Renaud added.
Alan Ram's Proactive Training Solutions' online and in-person car sales training are designed to create effective dealership sales teams that convert opportunities from the phone and the internet.
For more information or to schedule a consultation, visit https://proactivetrainingsolutions.com.