Alliance seeks to celebrate mobility, attract next-generation techs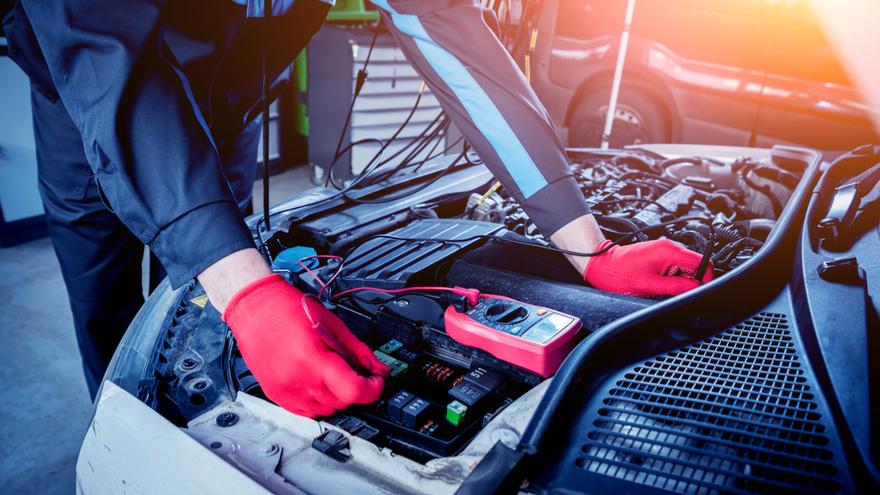 SCOTTSDALE, Ariz., and TACOMA, Wash. -
TechForce Foundation and America's Automotive Trust say their new alliance focuses on programming that does two things.
First, the programming celebrates the past, present and future of mobility. And second, it inspires future generations of students to consider a career path in automotive technology.
TechForce Foundation works to guide students to and through their technical education and into careers as professional transportation technicians. America's Automotive Trust, or AAT, is made up of four founding members: LeMay – America's Car Museum, the RPM Foundation, Club Auto and the Concours Club.
AAT describes its mission as securing America's automotive heritage and transferring the skills and knowledge necessary "for the future of collector vehicles and the enthusiast community for generations to come."
The organizations say their strategic alliance unites them under the leadership of one shared vision and chief executive officer, and that new leader is nonprofit management veteran Jennifer Maher.
Maher said the alliance will have a vision of being the anchor point for current industry enthusiasts/collectors, technicians and other workforce professionals. She said it will serve that purpose while also nurturing and developing interest for a next generation of participants.
"Through such collaboration, our alliance can effectively balance celebrating automotive history with an exciting future that includes automation, electrification and other new technologies and services," Maher said in a news release.
"Kids no longer tinker in the garage," Maher said. "They're less likely to get their driver's license when they turn 16, and they view the car more as a vessel to get from here to there than as an extension of their personality or their 'freedom' like other generations did."
Maher continued, "Couple this with the generalization that a four-year degree is the only road to success, and we've drastically reduced our skilled trade workforce. This deficit is what this new collaboration will attempt to influence by ensuring a future workforce that keeps America rolling."
TechForce Foundation chairman Warren DeBardelaben said the alliance shows both organizations' commitment to efficiency and making the largest contribution possible to further their respective goals.
"Bringing these two groups together leads to a stronger collaborative impact on the auto industry, the culture and celebration of the car culture — and to our collective ability to provide career paths in the automotive, diesel, motorcycle, marine, motorsports and restoration industry," DeBardelaben said.
AAT chairman Corry McFarland said the alliance allows the organizations to make a greater impact on the automotive industry as a whole, and that is the case for new or vintage automobiles.
Maher said the alliance hopes to unite complimentary goals under a single unified vision, streamline cost efficiencies, and concentrate those efficiencies on providing a greater impact on the missions put forward by TechForce and AAT.
"I'm both honored and excited to be leading this innovative collaboration," Maher said.
Maher assumed the chief executive officer position effective Aug. 1, serving in that post for AAT and its partnering service organizations, RPM Foundation and LeMay-America's Car Museum. She replaces past chief executive officer David Madeira, who is retiring after 17 years with the organization. Madeira remains vice chairman of AAT's board of directors. He now also serves on TechForce's board of directors.
Barry Fodor, a current TechForce Foundation director, has joined AAT's board of directors.
Maher's 27-year career in nonprofit management, corporate strategic alliances, fundraising, membership, and marketing and communications includes positions on the national staffs for Make-A-Wish America, YMCA of the USA and The Nature Conservancy. TechForce Foundation and AAT said that in leading strategic alliances, Maher has personally negotiated more than $100 million worth of cause partnerships with companies such as Disney, General Motors, Nissan North America, Ford Motor Co., PepsiCo, NASCAR, Kimberly-Clark, JCPenney, ESPN, Advance Auto Parts, Sports Illustrated, Universal Technical Institute and Shell Pennzoil.