Another mixed month of service-drive trends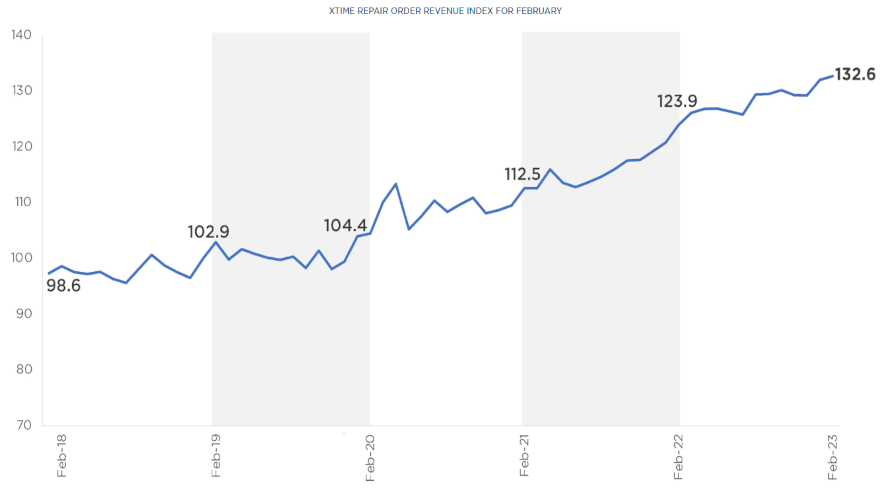 You probably weren't the only one if you scratched your head after reviewing February service-drive data generated at your franchised dealership.
The latest Cox Automotive analysis of Xtime metrics showed that service activity decreased and service revenue increased month-over-month in February at U.S. franchised dealerships.
Analysts said in an online report released on Monday that they spotted the same movements in January, too.
Cox Automotive reported the February Repair Order Volume Index decreased to 76.4, sliding 8.5% month-over-month from January's upwardly revised number. The reading also was down 3.2% compared to last February.
"The decline in the February Repair Order Volume Index is likely due to winter weather impacting service appointments in many parts of the country," Cox Automotive chief economist Jonathan Smoke said in the index analysis. "Service continues to be an excellent revenue opportunity for dealers, and service demand remains strong from consumers keeping their vehicles longer and opting to repair instead of replace."
Meanwhile, Cox Automotive said the Repair Order Revenue Index for February came in at 132.6, ticking up 0.5% from January's upwardly revised reading. The figure also is 7.0% higher year-over-year.
Analysts pointed out the average revenue generated per repair order increased by $3 to reach a record high for the index.
The monthly Xtime volume and revenue metrics are designed to showcase average service department performance over time, with the information indexed to January 2019.
Analysts explained the two top-line measures look to provide a glimpse into service department performance at franchised dealerships in the U.S.
Xtime, a Cox Automotive brand, provides software that helps dealers facilitate more than 10 million service appointments monthly.