Asbury Automotive among seven auto retailers on Newsweek's list of America's Greatest Workplaces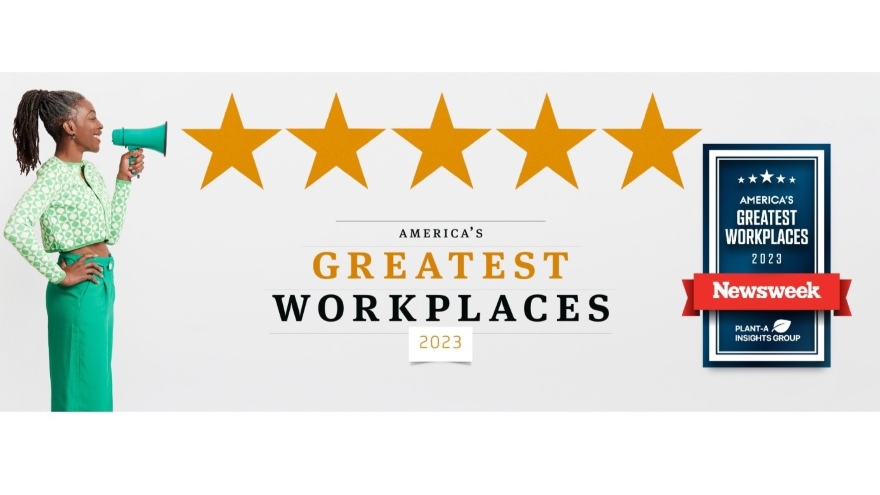 Asbury Automotive Group, one of the nation's largest automotive retail and service companies, is among the automotive entities named by Newsweek as one of America's Greatest Workplaces 2023.
"This award not only acknowledges our efforts in fostering a positive and enriching work environment but also highlights the commitment and dedication of every member of our team," Asbury president and CEO David Hult said in a news release.
"At Asbury, we strive to create a workplace that values innovation, collaboration and personal growth, and we are genuinely humbled by the spotlight Newsweek has shone on us."
Asbury, which operates 138 new vehicle dealerships, a service contract provider and 32 collision repair centers, was one of two dealer groups receiving the study's highest ranking of five stars, joined by Koons Automotive.
Also earning five-star rankings were national buy-here, pay-here retailer America's Car-Mart and MobilityWorks, a national retailer of wheelchair-accessible vehicles.
The list also included dealer groups Atlantic Automotive Group and Walser Automotive Group, which earned 4½ stars, and CarMax, with four stars.
Among the other automotive companies honored were automakers BMW, Ford, General Motors, Honda and Rivian; Michelin, Cooper Tire and Toyo Tires; rental car giant Hertz; Safelite AutoGlass and auto parts suppliers AutoZone and Bosch.
The rankings were compiled by Newsweek and market-data research firm Plant-A Insights Group based on the results of a national survey of more than 61,000 respondents who work for U.S. companies with 1,000 or more employees, and more than 389,000 company reviews, focusing on corporate culture, training and career progressions, compensation and benefits, and more.
The top 1,000 companies in the survey made the list.
"How do you find a great workplace – one that treats employees respectfully, pays them fairly, provides training and advancement opportunities, and supports a healthy work-life balance?" Newsweek global editor-in-chief Nancy Cooper said, adding, America's Greatest Workplaces 2023 highlights "companies that are committed to offering a positive working environment."
To view the entire list, visit www.newsweek.com/rankings/americas-greatest-workplaces-2023#.
New operating partner a 'critical piece' of ZT Motors' strategy
ZT Corporate, a private equity firm that specializes in healthcare and automotive investments, has appointed Zeeshan Shaikh as operating partner.
Shaikh, who spent almost 14 years with Group 1 Automotive in various roles encompassing operations, compliance, finance and audit, will head the company's automotive portfolio entity, ZT Motors, in its goal to provide what ZT called "transformative changes to lead the industry through next-gen technologies and operational efficiencies."
Taseer Badar, chairman and CEO of ZT Corporate and CEO of ZT Motors, said the addition of Shaikh is a "critical piece" of the company's strategy to meet that goal.
With Shaikh in place at ZT Corporate, Badar said, "I have assumed the active role of CEO of ZT Motors and will be fully involved in our automotive business plan alongside Zeeshan.
"He will be an asset to align our nine dealerships across Texas, Florida and Georgia; implement new technologies; create operational excellence and efficiencies; and identify new areas of expansion that create value for our investors."
Shaikh said his focus is on "bringing our people and processes together to create a sophisticated automotive portfolio that is paving the way for what's next in the industry. ZT Motors is building momentum for a dynamic period in our business, fueled by growth, digital transformation and up leveling the way we operate across our dealership footprint."
ZT Corporate, under the new ownership of Badar, said it is making changes to revamp its leadership structure and expects to announce a major rebranding of ZT Motors in the coming months.