Assessing implications of GM switching to quarterly sales updates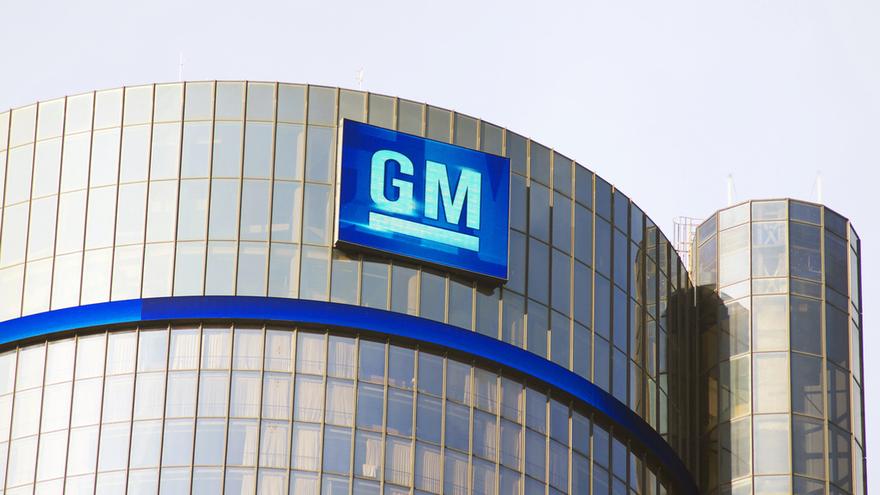 DETROIT -
Both Cox Automotive senior economist Charlie Chesbrough and Autotrader executive analyst Michelle Krebs each shared a cautionary reaction on Tuesday morning just hours after General Motors announced that the automaker will begin reporting its U.S. vehicle sales on a quarterly basis, effective immediately.
Contained in the closing segment of what evidently is its last monthly sales announcement, GM explained that now second quarter sales will be released on July 3, third quarter sales on Oct. 2 and fourth quarter sales on Jan. 3 of next year.
"Thirty days is not enough time to separate real sales trends from short-term fluctuations in a very dynamic, highly competitive market," said Kurt McNeil, U.S. vice president of sales operations at GM. "Reporting sales quarterly better aligns with our business, and the quality of information will make it easier to see how the business is performing."
In the auto industry, GM emphasized monthly sales are subject to many issues that make them more volatile than quarterly sales, including product launch activity, weather, other seasonal factors, the number of selling days and incentive activity.
GM also added that its "high level of transparency" on total, brand and nameplate sales, fleet mix and inventory will not change. The company will also continue sharing J.D. Power PIN estimates for incentive spending and average transaction prices.
Chesbrough replied first when Auto Remarketing asked for a reaction to GM's decision during a conference call Cox Automotive hosts on a monthly basis.
"I think for GM, they feel like this is going to be a time saver," Chesbrough said. "They won't be scrambling so much to get the news out at the start of each month. They feel maybe they're chasing a little too much monthly volatility, which might be out of their control. And they haven't been able to focus enough on bigger picture stories they could focus on a quarterly basis. I think that's the general idea."
If a company as large as GM makes this decision, what about other members of the Big 3 or leading foreign automakers?
"Our expectation is that other companies are going to likely follow," Chesbrough said. "We don't know how many, but I wouldn't be surprised to see a couple of other big OEMs also decide to move to quarterly reporting basis."
If that does in fact happen, Chesbrough touched on what the implications could be.
"I think the danger for the industry and where there are risks are for the companies themselves," he said. "They probably will have less control over the narrative of what's going on each month, if their sales are up or down, it's going to be up to whatever analyst says they are or what reporters decide they're going to be since we won't know the facts themselves. I think there is some risk to that.
"Also, what replaces that information source? Is the industry able to find a viable replacement other than GM reporting those numbers themselves? Certainly, we all want to know what's happening in the industry on a real-time basis because we know the auto industry is an important component for Wall Street in terms of monitoring the overall health of the economy," Chesbrough went on to say. "I think people are going to want to know and have some kind of a measurement as to how sales are progressing."
For Krebs, she approached from the perspective on how the GM decision could be create a much greater impact than knowing how many new trucks or sedans franchised dealerships turned in a given month.
"I was around in the lead up to the recession, and auto sales were a bellwether of the economy," Krebs said. "We might not get at least a public lead on that without seeing monthly sales. But I understand why GM is doing it. Other industries do it. In the real estate industry, they switched over. Other retailers like Wal-Mart and Target, they don't do monthly sales. I get it on that respect.
"And if you look at the first quarter as an example, January and February are really low months and March is a very high month so looking quarterly does even things out," she continued.
There is a lot of nuance that I think is often lost, things that we try to provide here," Krebs went on to say. "What are inventories levels? Are they low or high? How does that effect sales? Things like incentives. There are a lot of nuances that don't always get reported."
While Chesbrough, Krebs and their colleagues won't have GM data to review at the top of each month, they're still primed to watch other metrics and assess accordingly.
"At this point, we're still reacting ourselves as to what Cox Automotive is going to do, but we plan to continue to provide information on a monthly basis," Chesbrough said.