Auction news: GM Financial's annual auction winners; Manheim PA's Xtreme Spring Sale raises funds for Make-A-Wish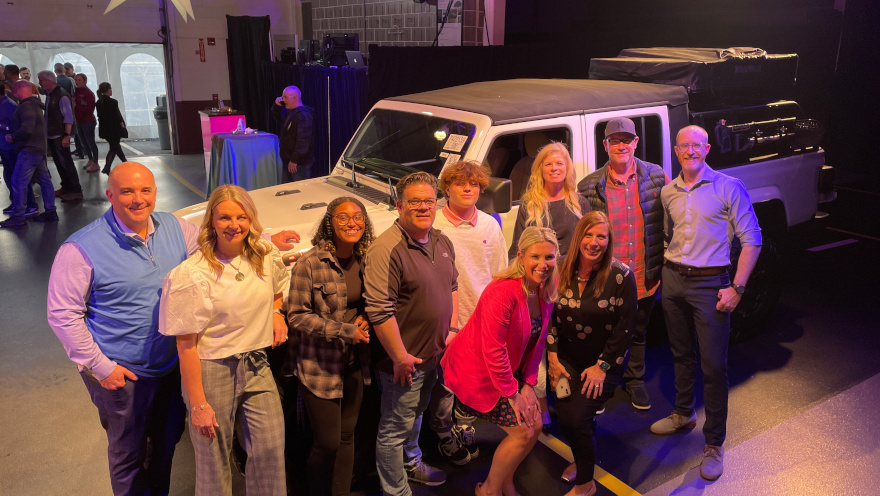 GM Financial announced its Auction of the Year winners on Wednesday, spotlighting five regional honorees and one overall Most Valuable Auction of the Year winner.
Starting with the 2022 Regional Auction of the Year Winners, those included:
America's Auto Auction Columbus Fair in Obetz, Ohio
Southern Auto Auction in East Windsor, Conn.
America's Auto Auction Lone Star Lubbock in Lubbock, Texas
Manheim Statesville in Statesville, N.C.
Manheim Denver in Aurora, Colo.
GM Financial considered performance in retention, operational metrics, presale activities and overall auction operations in selecting these honorees.
"The auctions we work with have spent the past few years navigating many obstacles and going to great lengths to help GM Financial and our purchasing dealers achieve success despite very challenging circumstances," GM Financial senior vice president of remarketing solutions Bob Winn said in a news release.
And winning the Most Valuable Auction of the Year for the fourth straight time was Manheim Pennsylvania.
"Being named GM Financial's Most Valuable Auction for a fourth consecutive year speaks volumes about our team's ongoing commitment to serve clients and deliver the results they need and expect," Manheim Pennsylvania vice president and general manager Joey Hughes said in a news release.
"I could not be prouder of our team at Manheim Pennsylvania and their focus on delivering all-around top performance to help our clients achieve their business goals," Hughes said. "This recognition truly inspires us, as we move forward and continue to work with GM Financial in the future."
Speaking of Manheim Pennsylvania, the auction held its annual Xtreme Sing Sale and charity gala last week, which brought in more than 3,000 in-lane and digital buyers as well as more than 400 dealers attending the gala.
The event included nearly 700 classic, specialty and exotic vehicles. Additionally, $83,850 was raised for the local Make-A-Wish organization.
On May 14, Manheim Pennsylvania will be the starting point of the Make-A-Wish Mother's Truck Convoy.
"We are thrilled to offer our site as the starting point for this enormous truck convoy that benefits Make-A-Wish. It's always a special experience for our team and our community," Hughes said in a news release.
Jennifer Davis, president and CEO of Make-A-Wish Philadelphia, Delaware & Susquehanna Valley, added: ""We are grateful and incredibly humbled by the generosity of Manheim Pennsylvania and all of the Xtreme Spring attendees for their support of our mission to grant wishes for critically ill children in our community. The amazing team at Manheim are true wish heroes with huge hearts who went above and beyond to make this a truly wonderful day."