Auction news roundup: For Kinetic and auctions, summer was all about volunteering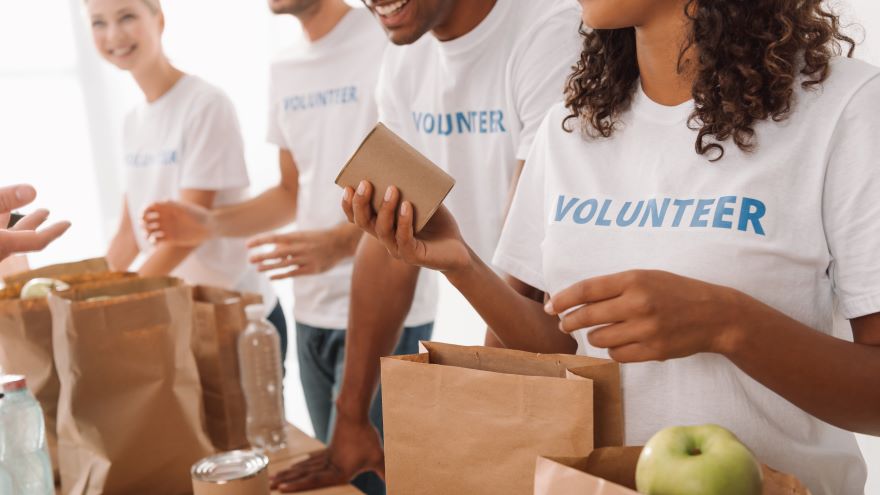 If Kinetic Advantage was writing the traditional "How I spent my summer" back-to-school essay, it might be summed up in one word: Volunteering.
Beginning in June, the floorplan provider teamed with five independent auctions across the nation on volunteer projects that gave back to their local communities to help fight hunger, support women in crisis and bring resources to local nonprofits.
Kinetic started the summer by joining McConkey Auction Group in the annual Helping Hands Auction at DAA Seattle, which raised $60,000 for the Auburn Food Bank, The Arc of King County, and Adult and Teen Challenge.
"Our success allows us to serve the greater community through our ethical, socially conscious and financially strong company," McConkey Auction Group vice president of business development Chris Bradley said. "Through the years, our business partners have had direct involvement in helping us raise funds during this particular sale and this year we welcomed Kinetic Advantage to our fundraising family."
In July, Kinetic partnered with Metro Auto Auction Phoenix to pack more than 1,900 emergency food boxes for St. Mary's Food Bank, providing meals for hundreds of Arizona families in need.
St. Mary's volunteer services manager, Jennifer Gonzalez, said the food bank packs 100,000 boxes monthly which are then distributed throughout Arizona. She called volunteers "the heartbeat of our organization" and expressed the organization's gratitude for Kinetic's involvement.
Volunteers from Kinetic later joined with AutoNation Orlando auction to assemble grocery bags from 20,000 pounds of food, which were distributed the same day to clients of The Sharing Center, and spent a day working with Carolina Auto Auction distributing food pantry bags at Anderson Interfaith Ministries in South Carolina.
Kinetic also teamed with Metro Auto Auction Dallas to support the Genesis Benefit Thrift Store, which funds Genesis Women's Shelter and Support.
Kinetic Advantage said it plans to continue teaming up with auctions nationwide to create positive change in communities across the country.
AMS partners with Dealers Auction Xchange of Tampa Bay
Auto industry consulting firm Auction Management Solutions has partnered with Dealers Auction Xchange of Tampa Bay for business development.
DAX president Robbie Boston said the auction is "very excited to be a part of the AMS group of independent auctions," noting, "Our auction has grown over the past few years due to a very strong dealer base and now we wish to grow our commercial business."
Auction Management Solutions said its team has more than 50 years of experience in the wholesale auto industry, offering guidance that focuses not only on business development but on the entire auction process and profitability.
"We've seen a need in Florida for an auction that can service commercial account business," AMS president and founder Tom Stewart said, "and we believe the DAX team is the right partner. With their years of experience and knowledge in the wholesale automotive space along with a great facility, we feel very confident in the future success of the auction."
Dealers Auction Xchange of Tampa Bay is located in Zephyrhills, Fla., offering more than 700 units weekly across four auction lanes, as well as reconditioning, mechanical and transportation services.