Auction Veterans Gehman, St. Denis to Lead ABC's New Location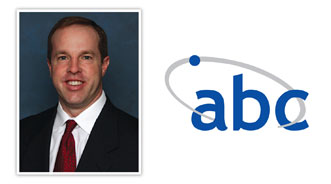 LAS VEGAS -
Auto Remarketing has learned that well-known auction industry leader Greg Gehman will head up Auction Broadcasting Co.'s first-ever location in the Northeast, and he will be joined by fellow auction veteran Ron St. Denis, who will serve as assistant manager.
In an interview with Auto Remarketing this week, Auction Broadcasting Co.'s Jason Hockett shared some insight into the new auction that ABC will be opening next month in Lancaster County, Pa., sharing more details about the auction's leadership and the footprint the company hopes to establish in this region, while also revealing possible plans for future expansion.
Gehman — who will serve as general manager for ABC Lancaster Auto Auction — and St. Denis were both previously with Manheim's flagship facility in the area.
The new site will be ABC's seventh facility and gives the company a presence in the Northeast for the first time.
"We've heard for years, 'You guys need to be in the Northeast,' and so when the opportunity came available and Greg was available and had expressed interest, we felt like that was God's calling, that was the opportunity to do something," Hockett said.
"We've got an auction in Toledo … and we find that the further north you go, the higher the sales percentages are. I don't know why that is, from the dealer side of it. But they always have a tremendously high sales percentage at our Detroit/Toledo auction," he added, referring to ABC's Northernmost facility. "So hopefully that will be the case in Pennsylvania."
The auction will be located in East Petersburg, Pa., at 1040 Commercial Ave., off the stretch of state highway 72 known as "Dealers Row."
"It's a road that's been traveled for years by car dealers, so you've got a lot of visibility there, as well," Hockett said.
The facility was formerly a trucking terminal and ABC is up-fitting the back to be a four-lane facility. The company is conducting a renovation that will make it an eight-lane auction house that is slated to open this summer complete with a full-service restaurant and offices.
ABC said 75 new jobs have been created through the new facility. The renovation of the 40-acre complex is a multi-million dollar renovation project.
"The property is well-suited and located near a highway system that will make attending the auction and vehicle transportation easy for our dealers," Gehman said.
Sales at the new auction are slated for Thursday afternoons. When asked about sales and consignor types lined up, Hockett said the auction has "one major commitment," but declined to get into specifics.
"And then as far as dealers, we've had a ton of good response," he added. "So, we will see what happens from there. We're setting up the location to where it's going to be Internet-focused, and we want to make sure to make it easy for both the dealers and for the captives to sell over the net or in the lanes, whichever works best for them."
When asked if this was the beginning of more expansion, Hockett said: "I think it's going to be wait-and-see. We've got another location we're pending a lease on. It's not going to be in the Northeast, but we're working on one additional operation now," declining to say where that location would be.
"We really want to see how Lancaster rolls out and do it right," he added. "And for us, it's going to be all hands on deck."