Auto auction leader McConkey on industry's digital transition, M&A trends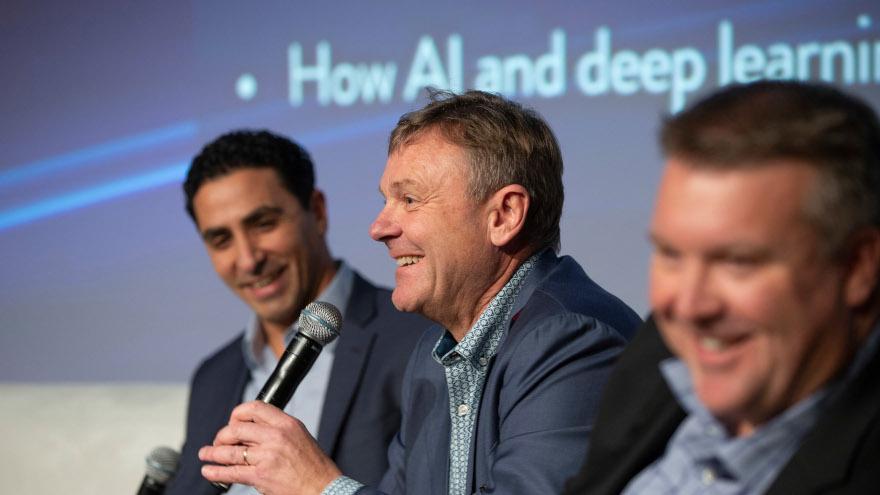 In the auto industry, it sometimes seems like there is a new merger or acquisition announced every other day. While in recent years that M&A activity has typically involved dealers, the buy-sell frenzy has extended to auto auctions.
Bob McConkey, president and CEO of McConkey Auction Group and a member of the NAAA Hall of Fame, spoke with Auto Remarketing about these growing auto auction M&A trends, and the place of digital and physical auctions in the business.
McConkey started off by commenting on the shift to digital sales over the past few years, as the industry is still coming off a period during which the physical auctions weren't even open.
"When EBlock first launched their product in Canada, they knew off the bat that they needed real estate to hold cars," McConkey said.
"We had been looking for a complementary digital strategy for a long time," said McConkey. "And we have found that since our brand has that credibility and recognizability in the community that fosters trust in our buyers to buy digital."
McConkey explained that for physical auctions today, it is increasingly important to "meet customers" where they are, whether that be the Internet, in-person or on simulcast.
McConkey thinks that dealers, which are a big portion of his auction group's customer base, are in the middle of a "transition."
"There's definitely a movement towards digital (among dealers)," said McConkey. "But they're all over the map. You have your physical people, your digital people, your simulcast people, plus those that are dabbling in all of it, all the time."
For McConkey, he said his business sees this move toward digital as an evolutionary process.
"There's a huge opportunity to take that buyer base (dealers) and move it purely digital over time, but the need for physical auctions is still a reality today," he said.
As such, some digital players — be it online wholesale marketplace EBlock buying a range of independent physical auctions or digital retailer Carvana buying ADESA's U.S. auctions — have turned to physical auctions to meet that need.
When purchasing a physical auction, McConkey said he's seen digital players look at a variety of factors, including the auction's volume of simulcast customers and digital customers.
"I don't think that any of them (digital companies) feel like those auctions that they buy are going to go away anytime soon. And these auctions are helping their businesses as well, in terms of recon, space and more," McConkey said.
You've also got the Carvanas of the world, who bought auctions because they needed reconditioning and marshaling space, and above all — they simply needed land.
In buying an auction, digitally native companies are reaping the benefits of physical auctions' logistics capabilities that they provide.
"They are a very valuable asset to these digital guys," said McConkey.
Auto Remarketing also spoke with McConkey about the acquisition pipeline at his own company, a large family-owned independent auction group.
Although McConkey said they don't really have a set-in-stone strategy when looking at a potential acquisition, the McConkeys' approach is to first to "take a look at what we don't have, what we want X amount of, and what we have done in the past."
The company's "core" buyer base is in the Pacific Northwest, which is the area in which the auction company has its biggest footprint.
"The Pacific Northwest is our home, and where we will always be," said McConkey. "Through years of building friendships and relationships in the industry, many of these independent auctions will sell to us rather than 'one of the big guys.'"
Selling to a fellow independent auction increases the probability for the original culture of these independent businesses, many of which are family-owned,  to be retained upon sale.
"And so when opportunities have come up, we've certainly looked at them … I don't see us growing much outside of the West Coast," McConkey said, noting the region is where the McConkey Auction Group's "heart" is.
McConkey added: "It's an interesting time in the business. It always has been. But today, there's a lot more moving parts."