Auto auction news: Scholarship update, executive hire & more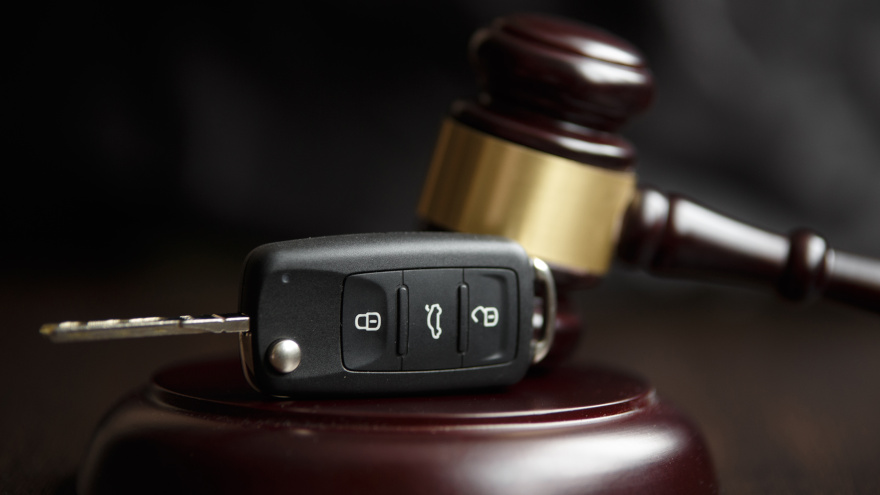 We begin this auction news roundup in Connecticut, where Central Auto Auction said this week it has hired a national remarketing manager.
Appointed to the role is Tanner Litowski, who has been in the car business for 12 years. His most recent role was running a sales department at a domestic franchised dealership.
Litowski's tasks in that role included conducting trade appraisals, selling wholesale vehicles and acquiring inventory from auctions and online platforms throughout the country.
"Tanner's strong sales and internet skills are just what we need at Central Auto Auction as we continue to improve our grow our sale," Central Auto Auction general manager Anthony Jasiak said in a news release. "We look forward to having him be a key asset within the organization."
Jasiak added: "We are fortunate to have someone with the experience and industry knowledge that Tanner has join our team. We have all the confidence that Tanner will continue to assist in elevating us to the next level."
Litowski added: "I'm very excited to bring my experience to this side of the business.  I believe that my knowledge of working on the dealer side of the business will help me succeed with improving the auctions volume of inventory from both the dealers and commercial consignors."
NAAA reminder on scholarship deadline
Next, the National Auto Auction Association sent a reminder to its members that the deadline to apply for the Tom Caruso Memorial Scholarship Program is 3 pm (CT) on May 31.
The scholarship was established by the NAAA Warren Young, Sr. Scholastic Foundation to help full-time auction employees and their children, step-children and grandchildren continue education in college or vocational school programs.
Scholarship America administers the program and its evaluation team reviews eligible applications.
More details can be found here: https://learnmore.scholarsapply.org/naaa-tomcaruso/.
Oklahoma auction retains TPC
TPC Management Co. announced Tuesday it has been retained by the Oklahoma Auto Exchange auction in Oklahoma City for strategy consulting in business development.
Father and son team Mike and Kyle Clopton are co-owners of the auction, which was founded in 2005.
"From the beginning, Kyle and I have worked to develop the premier independent auction in this market, marked by a customer-focused auction operation," Mike Clopton said in a news release. "We're proud of what we have accomplished over the past 18 years, and feel the timing is right to expand our business as we work with Pierre Pons, Jiles Wanna and the team at TPC."
Kyle Clopton, who is GM at the auction, added: "We are excited to work with TPC Management in taking this next step into our future. We envision great possibilities as we strategize our future development and build our connections with the decision makers among the national commercial accounts."
Oklahoma Auto Exchange includes 125,000-square-feet of indoor storage and auction space on 18 acres. The auction facility is completely enclosed.
It has a six-bay detail and recon shop, providing light mechanical services and in-house transportation. There is also a 2,500-square-foot dealers lounge.
"The Cloptons have a passion for the auction business and are the ultimate competitors who put their customers first," TPC president Pierre Pons said in a news release. "They have a large and loyal customer base among the new and used car dealers in the Midwest, and they have added a number of commercial accounts as well, several of which have recognized the auction for operational excellence and customer service over the years. As a matter of fact, the Cloptons were on the award podium again at the CAR Conference in March. Their future in the industry is a bright one, and we are looking forward to working with them in building their presence in the market."
TPC vice president of client services Jiles Wanna added: "The motto at Oklahoma Auto Exchange is worthy of note: 'If we don't serve you, we don't deserve you.' At the core of the auction is a commitment to the customer that is evident the moment a car arrives at check-in or a dealer sets foot in the door. It is exciting for us to work with an operation of this caliber to build its connections in the marketplace."