Auto Intel Summit adds NRC Spring Summit to event lineup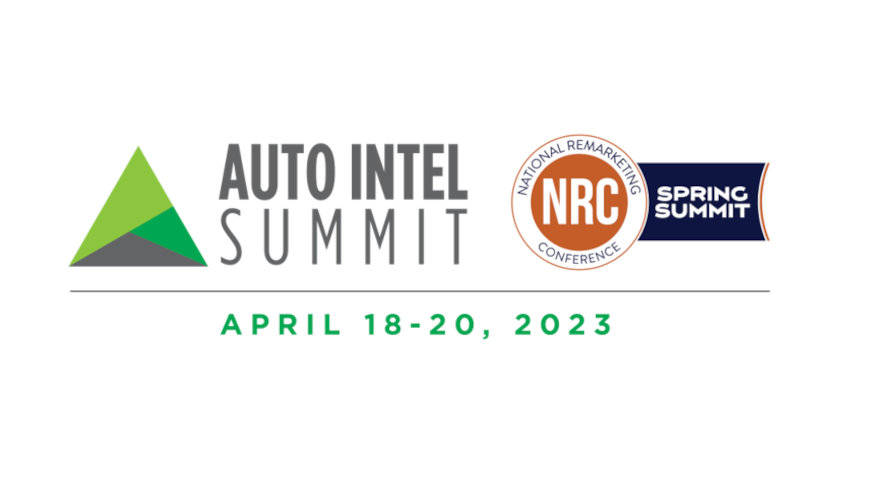 The Auto Intel Summit returns this spring with a new look, new hotel and a new conference added to the event's lineup.
Cherokee Media Group is launching the inaugural National Remarketing Conference Spring Summit, which will be held concurrently with AIS, April 18-20 at the Hilton Raleigh North Hills in Raleigh, N.C.
"We're excited about the opportunity to couple the NRC Spring Summit with AIS this spring," said Bill Zadeits, president of Cherokee Media Group. "One of the reasons that triggered this decision was the vast amount of speaker submissions that came in for AIS in December."
"In addition to those focusing on the Auto Intel Summit core content topics, many were excellent ideas and remarketing focused," Zadeits said. "We saw this as opening the door to building an NRC Spring Summit with an emphasis on innovation, business intelligence, analysis and 'what's next' in remarketing."
The Auto Intel Summit, now with the NRC Spring Summit, will continue to examine the innovation and digitization in the retail, finance and remarketing segments of automotive, including regulatory considerations, the role of the investment community, B2B and B2C applications of such tech developments and more.
As far as what to expect at the NRC Spring Summit, the conference will examine how the wholesale sector of automotive is adapting to rapid change.
With various thoughts on the direction of the economy, increased interest rates, price corrections, inventory and soft tax refunds, there's no shortage of important topics to explore.
Focusing on innovation, market analysis, economic forecasting and remarketing business intelligence, the NRC Spring Summit will gather the industry's smartest and most powerful executives to share insights and provide attendees with a front-row seat to discover what's on the horizon for the remarketing industry.
"The Auto Intel Summit has generated such momentum over the last few years. Our team will stay true and continue to focus on auto finance, retail, fintech, collections, M&A, PE/VC and other topics that have been important in establishing AIS as an industry standard," Zadeits said.
"We feel the combination of the high-level audiences for AIS and the NRC Spring Summit will offer a valuable blend of executives, networking and content across critical market segments," Zadeits said. "This direction strengthens both events and will provide a higher ROI for attendees and sponsors."
Registration will remain at the same pricing levels, providing a great value for attendees. Much like Used Car Week, executives will register and have the flexibility/freedom to build a customized schedule and agenda of their choosing across both conferences.
Both events will have a business focus on innovation and intelligence. Cherokee Media Group is building agendas and networking opportunities for executives and companies to have a front-row seat to understanding more deeply "what's next" in these important sectors of the industry.
For more information, visit AutoIntelSummit.com.
Those interested in submitting a session in the event's call for speakers can do so here.