Auto industry offers donations and assistance to Maui wildfire victims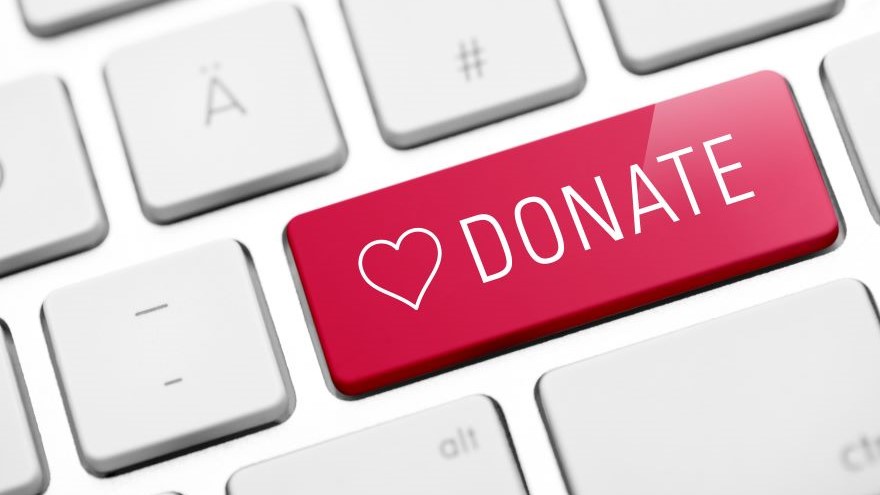 Auto manufacturers, dealers and more have stepped up with donations and other relief programs in the wake of the devastating wildfires on the Hawaiian island of Maui, which according to the latest estimates, have left more than 100 dead, 1,000 or more still missing and more than $1 billion in property damage.
Korean automakers Kia and Hyundai have made major donations to relief organizations.
Kia of America contributed $100,000 to the American Red Cross and $50,000 to the Hawaii Community Foundation to support their efforts on the island.
In addition, Ken Garff Automotive Group, owner of seven Aloha Kia dealerships in Hawaii, said it will donate $50,000 to the Hawaii Community Foundation. The dealer group will also provide relief support to its employees and their families, as well as providing six Kia vehicles with drivers for 60 days to assist with logistical needs to the communities of Maui and Lahaina.
"The fires in Hawaii are devastating not only to the local community, they also impact the entire nation, and Kia is dedicated to supporting those in need through our 'Accelerate The Good' program," Sean Yoon, president and CEO of Kia North America and Kia America, said in a news release.
"We hope that today's donations provide some hope and relief to those directly affected and help speed the recovery and rebuilding process."
Hyundai Motor America is donating a total of $150,000 to American Red Cross and local Hawaii charities, including Maui Food Bank and the Hawaiian and Pacific Islands Division of the Salvation Army.
"The island of Maui has been devastated by the recent wildfires and our thoughts are with the local and historic communities that are greatly impacted," said José Muñoz, president and CEO of Hyundai and Genesis Motor North America, in a release. "Hyundai is deeply committed to delivering immediate support to assist in the road to recovery for Maui and its residents."
Kia and Hyundai are also among a number of manufacturers that have announced programs that include rebates, discounts and payment relief programs for area residents affected by the fires.
That group also includes General Motors, Ford, Toyota and Mazda.
Most of those programs require proof of damage in the form of a valid insurance claim form for vehicle or home damage caused by the fires.
Kia Finance America's program includes a $1,000 cash rebate on new 2023-2024 Kia models. Hyundai is offering a $1,000 rebate on new Hyundais and $2,000 on new Genesis models with no payments for 90 days on all new APR contracts financed through Hyundai Motor Finance and Genesis Finance.
According to reporting by Carsdirect, Ford is offering employee pricing – one of its largest discounts – to fire victims whose vehicle is a total loss, while GM is providing a $1,000 discount for purchases and $500 off for leases of new Chevrolets, GMCs, Buicks and Cadillacs, and Mazda is offering a $500 discount.
Toyota Financial Services and Lexus Financial Services announced they will provide deferred payments and other payment relief options to their customers in the designated disaster areas.
Assistance is also being provided by Uber and carsharing company Turo.
Uber said it is donating $500,000 to the Hawaii Community Foundation's Maui Strong Fund and will match the first $500,000 in donations from its customers made through a donation button on the Uber app.
The company has already begun providing free rides to the Hawaii Convention Center, which is being used as a shelter for evacuees, and said it will offer financial support for area Uber drivers.
"The devastation in Maui is heartbreaking and we all can help do our part. That's why we are supporting the Hawai'i Community Foundation's Maui Strong Fund, and giving riders a quick, easy way to donate right in their Uber and Uber Eats apps," Julia Paige, Uber's global head of social impact, said in a press release.
Turo announced it will match donations to the Maui Strong Fund up to $25,000 and said its partner, OpenRoad Foundation, will match up to $10,000.
To donate through that program, visit www.hawaiicommunityfoundation.org/maui-strong, check the "I would like to give on behalf of an organization" box and indicate "Turo Inc." as the organization, then sent a screenshot of your donation receipt and send it to mauirelief@turo.com.
Turo is also offering to pair affected residents with local car owners to provide free short-term car access, including liability insurance. Turo employees have pledged more than $18,000 in Turo credit to the Maui Relief Program to help impacted Maui residents with mobility needs.