AutoMap releases new Bluetooth-enabled car tracking tool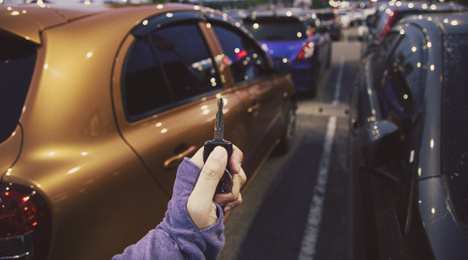 PORTLAND, Ore. -
Dealership inventory tracking and audit solution provider AutoMap has introduced AutoMap Car Finder, which is a new vehicle tracking tool for dealers, auctions and lenders.
With AutoMap Car Finder, sales teams, management and auditors can quickly find any vehicle in their inventory across multiple lots using Bluetooth.
For tracking, a vehicle's location is broadcast to the main software site, or the AutoMap app, using a Bluetooth enabled onboard diagnostics device (OBD) chip attached to each vehicle.
"With the amount of research customers are doing online before they enter the showroom, they often know the exact vehicle they want before stepping foot on the lot. So it becomes a huge frustration for them when a sales associate can't quickly locate the vehicle they're looking for and offer a test drive or deliver their car," AutoMap director of sales and marketing Mark Sargeant said in a news release.
"Using AutoMap, anyone at the dealership can find the exact vehicle the customer is looking for in seconds and eliminate this timely part of the sales process, increasing customer satisfaction and furthering the sale."
The new solution can accelerate floor audits and sales by decreasing staff frustration and eliminating customer waiting times, according to the company.
AutoMap also offers the system to auction houses and lenders.
Once the device is enabled, dealership staff can begin searching inventory by VIN, stock number or model across multiple lots via a desktop computer or smartphone.
Additionally, the OBDs used are engineered for varying climates and have almost no effect on vehicle batteries because of their low power need.
For more information about the AutoMap Car Finder tool, visit http://www.automap.us/auto-dealer.php.