Automotive Ventures teams with Shell Lubricants for latest contest to help startups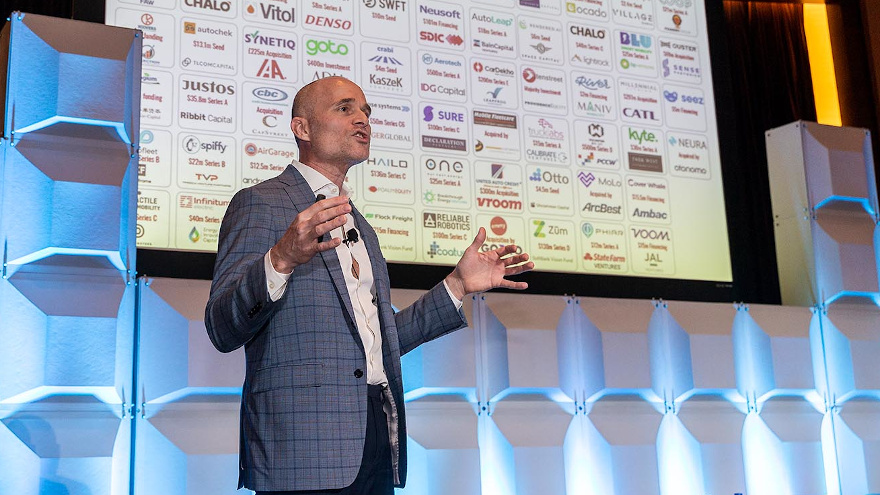 ATLANTA -
Automotive Ventures knows how to orchestrate contests to help startups and other blossoming industry firms, as shown by the success of the NAVIcon Cup at Used Car Week.
The latest endeavor from Automotive Ventures surfaced on Wednesday, as the automotive technology, venture capital and consulting firm announced a call for contestants for the Shell Startup Showdown.
The showdown is a joint effort between Automotive Ventures and Shell Lubricants, one of the world's top lubricants suppliers for the past 15 years. The contest will award grants to top early-stage automotive technology startups that are innovating in the areas of mobility, customer experience, net-zero emissions and new energies.
The competition, which aims to recognize and reward automotive technology companies that best align with Shell's goal to power progress through more and cleaner energy solutions, launches on Feb. 15 and finishes with a Demo Day to Shell Lubricants executives on March 29.
According to a news release, Automotive Ventures and Shell Lubricants will jointly select five startup finalists to meet periodically over six weeks with mentors from both Shell's leadership team and Automotive Ventures to strengthen their business pitch before Demo Day.
The companies explained this preparatory program was developed to help finalists improve their story and value proposition, optimize their presentations and network with industry experts in advance of the competition.
A winner and runner up will be selected by Shell Lubricants executives on Demo Day to receive $35,000 and $15,000 grants, respectively.
"Shell Lubricants and Automotive Ventures partnered to demonstrate our collective and ongoing support of automotive technology companies that improve global mobility and energy sustainability," said Steve Greenfield, founder and chief executive officer of Automotive Ventures.
"With the help of expert mentors, the Shell Startup Showdown empowers companies to finetune their pitch and successfully showcase their product, service and growth potential," Greenfield continued in the news release. "Additionally, the competition connects entrepreneurs with Shell Lubricant's executives for prospective business opportunities going forward."
Shell is a global energy company with around 84,000 employees across more than 70 countries. Shell said it has pledged to advancing technologies and taking an innovative approach to help build a sustainable energy future.
"We are committed to entrepreneurs who know that sustainable energy and efficient mobility can, and should, successfully coexist with the financial and physical health of our business and customers. Shell Startup Showdown is just one example of the many ways we are improving our future," said Steve Reindl, SVP of Shell Lubricants Americas.
Shell Startup Showdown is designed to spotlight early-stage companies that closely align with Shell's growth and sustainability goals across various aspects of the automotive industry — those that best improve business operations and consumer experiences in the areas of mobility, net-zero emissions and new energies.
Interested pre-seed and seed stage automotive technology startups can apply via this website.