AutoNation to acquire mobile car care provider RepairSmith for $190M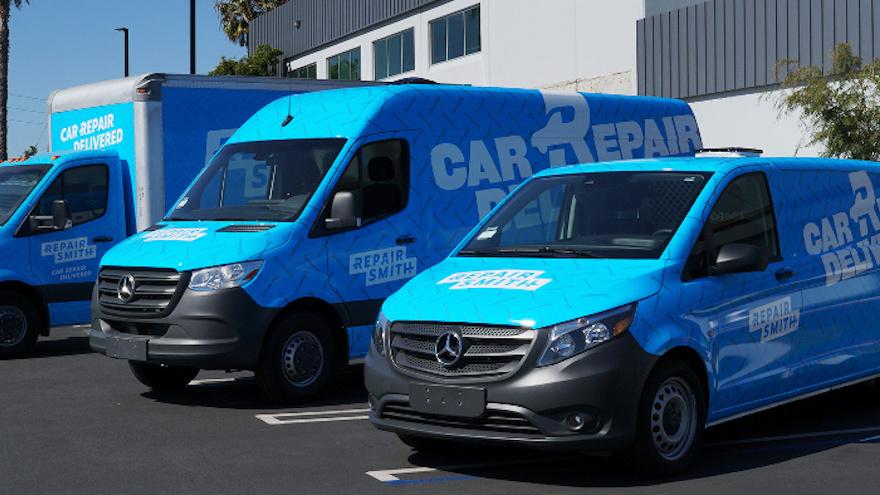 AutoNation has made a major play in the aftersales business, announcing Monday it is acquiring RepairSmith, a mobile auto repair and maintenance provider, for $190 million.
The transaction is expected close in the first quarter.
The retailer said the purchase of RepairSmith gives the company another channel to provide aftersales services to its existing customers and introduce AutoNation to new customers.
Through RepairSmith, customers can have vehicles/maintenance done at their home, workplace or on site for fleet vehicles.
AutoNation also plans to utilize RepairSmith for reconditioning and other internal services to increase efficiency of getting vehicles frontline ready.
"Earlier this year, we added captive financing capabilities and initiated the development of mobility solutions to expand our customer offerings," AutoNation CEO Mike Manley said in a news release.
"RepairSmith is the next step in our plan," Manley said. "It expands AutoNation's ability to penetrate the extensive aftersales service market and conveniently respond to our customers' needs by broadening the reach of our existing aftersales network."
Less than a month ago, AutoNation announced it had obtained a roughly 6.1% minority ownership stake in TrueCar.
In a Nov. 15 news release, Manley said: "We believe that TrueCar, with its leading digital marketplace, is well positioned to enhance the digital car buying experience and provide personal transportation solutions that are easy, transparent, and Customer-centric. We also believe the investment will strengthen the relationship between our companies and provides an opportunity for closer commercial collaboration with TrueCar in the future."
In that same release, TrueCar president and CEO Mike Darrow said: "We are excited by this announcement from AutoNation, America's leading automotive retailer, as we see their commitment to a great Customer experience as fully aligned with the values of TrueCar and our offerings. Our companies believe this opens the door to an opportunity to collaborate on ways to provide a superior digital buying and selling experience for consumers."