AutoNation closes RepairSmith purchase; DGDG buys 1st Audi store from Findlay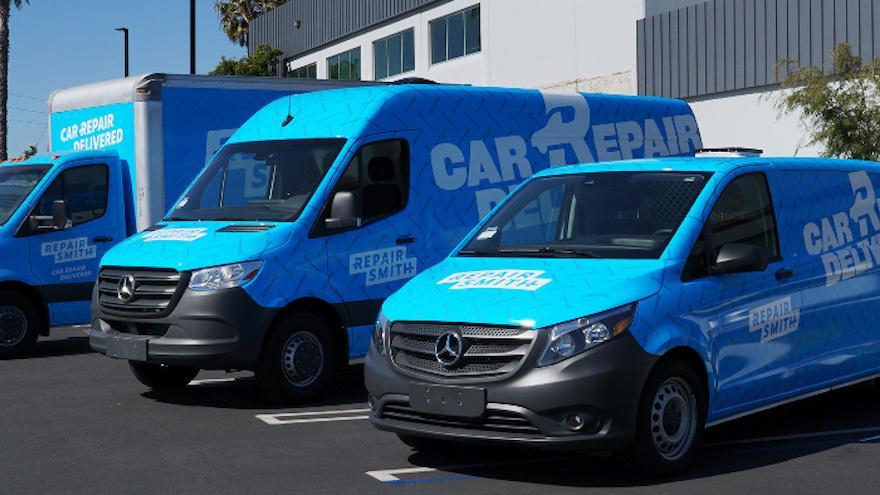 In this roundup of dealership M&A moves, we start with one of the largest public groups and its major move in the aftersales space.
AutoNation announced it has closed its $190 million acquisition of RepairSmith, a mobile auto repair and maintenance provider. The deal was first announced in December.
"Apart from the important outcome of adding over 400 talented and dynamic team members, the acquisition of RepairSmith represents a unique opportunity for us across many aspects of the automotive value chain," AutoNation CEO Mike Manley said in a news release. "We have over 11 million Customers with different and diverse after-sales needs. RepairSmith will add additional customer-centric and convenient repair and service options for our customers – further improving our penetration and loyalty."
Manley also noted the purchase helps AutoNation grab market share in the non-franchise aftermarket, and gives its AutoNation USA used-car stores a competitive edge over similar providers.
"Customers who have migrated away from franchised dealerships now have a competitive, more convenient alternative to the standalone maintenance and repair providers. They now have a mobile service solution backed by the country's most respected and admired automotive retail group," Manley said.
"RepairSmith will add a strong competitive advantage to our AutoNation USA preowned business – which will now be able to offer After-Sales services to their customers that other competitors cannot do," he said. "And finally, we will bring the full weight and scale of the AutoNation business to RepairSmith to accelerate their growth and success."
AutoNation has also named Christian Treiber president of after-sales for the retailer, where among other duties, he will head up integrating RepairSmith into the AutoNation business.
Treiber will also work with RepairSmith CEO Joel Milne and the AutoNation leadership team to continue growing the RepairSmith mobile repair and maintenance business.
Del Grande buys Audi store
Next up, Northern California-based Del Grande Dealer Group has added another store in the region with the purchase of Audi Modesto, which it acquired from Findlay Automotive Group.
It's the first Audi store in the group's portfolio.
"Adding Modesto Audi as our first Audi store at DGDG not only adds another premium brand to our group but also fits perfectly into our continued growth strategy in Northern California," said DGDG principal Shaun Del Grande. "This new dealership complements our existing portfolio and helps expand the DGDG footprint."
Group CEO Jeremy Beaver added: "DGDG will bring its Silicon Valley savvy to Audi Modesto. Our new dealership will offer DGDG's world-class modern automotive retail experience, technology-rich digital retailing processes, Sell to DGDG technology, data analytics, and more. Additionally, this will also provide more opportunities for our team members to grow in their careers. We are thrilled to welcome Audi Modesto to the DGDG family."