AutoRevo launches AI-fueled tool for vehicle descriptions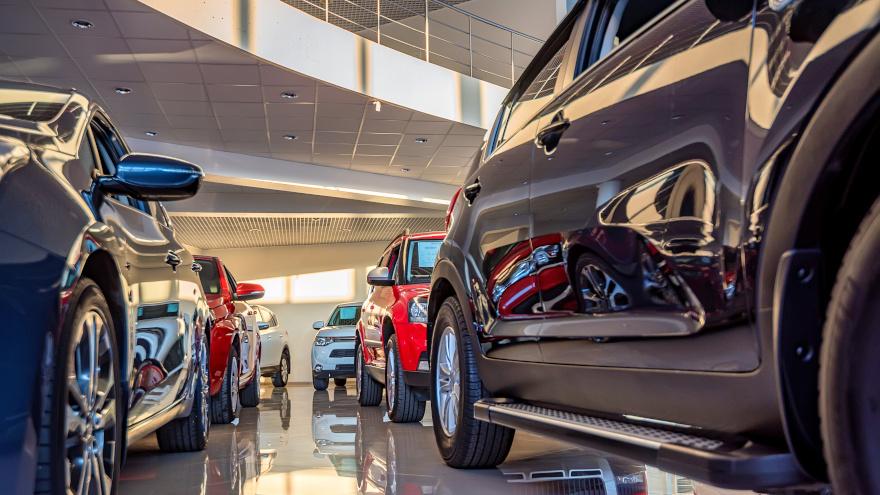 Artificial intelligence is often bandied about in places such as auto financing.
Last week, AutoRevo brought AI to the marketing part of auto retailing.
The software provider launched AI Vehicle Description Builder, what AutoRevo sees as an innovative solution that can address the challenges dealerships face in creating engaging, accurate and consistent vehicle descriptions for their online inventory.
Key features and benefits of the AI Vehicle Description Builder include:
—Accurate, consistent, and compelling vehicle descriptions generated using advanced AI technology
—Seamless integration with all marketing and advertising channels/platforms
—Time, money and resource savings by automating the vehicle description writing process
AutoRevo said the AI Vehicle Description Builder works in conjunction with inventory companies to produce high-quality, accurate and engaging descriptions.
The process starts with the photography company capturing images of the dealership's inventory, which are then sent to AutoRevo for processing. If the dealership is a CARFAX Advantage Dealer, CARFAX's Four-Pillar information is incorporated into the descriptions.
These optimized descriptions are then distributed to dealership partners and updated on third-party classifieds, Google, and Facebook multiple times a day.
Gary Hopper is owner of Hopper Motorplex in Plano, Texas, and an early adopter of the AI Vehicle Description Builder.
"Using AI-generated descriptions has been a game-changer for our car dealership," Hopper said in a news release from AutoRevo. "It saves time, allows our team to focus on sales and customer service, and boosts online traffic with search engine optimized content. It's a valuable addition that enhances our customer experience."
AutoRevo said the automotive industry has long struggled with the time-consuming and resource-intensive task of generating effective vehicle descriptions.
Realizing that many dealerships either lack the resources for crafting detailed descriptions or struggle to maintain consistency, AutoRevo explained that it developed this AI tool designed to streamline the process and enhance online vehicle listings.
"We are thrilled to automate a dealership pain point and receive such overwhelmingly positive feedback. We view this as just the first step in our commitment to revolutionizing and incorporating AI into other areas of our platform," AutoRevo GM Bill Berry said.
AutoRevo CEO Ken Roberts added, "AutoRevo has a long track record of introducing automotive industry firsts. For over 19 years, we have delivered high-quality products and services to our customers. Dealers haven't been this excited since inventory management went mobile."
The company elaborated about the tool in this video.