Autosled says upgraded platform will 'produce ripple effects' across industry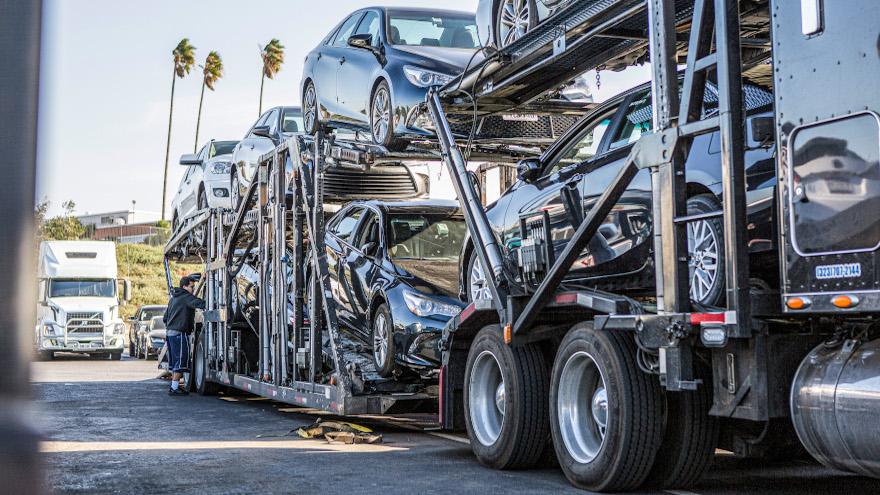 Vehicle logistics technology provider Autosled announced it has upgraded its platform.
The self-described "disruptor in the mobility and digital logistics space" said the improvements to its nationwide vehicle transport and logistics platform are designed to improve functionality for transporter teams within the Autosled network by creating increased shipment visibility and an expedited transporter payment system.
"One thing Autosled is happy to do is take feedback from both our dealer and transporter networks and invest resources to improve the quality of life for all of its users," Autosled co-founder and chief revenue officer David Sperau said in a news release.
"There isn't a part of the transport ecosystem that functions independently. Making the system easier and more functional for transporters ultimately improves service for our dealerships, and vice versa."
Autosled said its platform now provides visibility into the available loads along each driver's individual route, which it said saves time while also providing improved service to dealerships needing to move vehicles faster.
It also includes a new one-click reassignment function designed to save both dispatchers and drivers significant time, especially when a change needs to be made while a vehicle is en route. Autosled said that feature will greatly benefit large transport companies with multiple drivers.
In addition, Autosled's mobile app now includes a popup alert informing a driver if the load requires an enclosed trailer, contains any inoperable vehicles or requires special instructions required by the shipper.
While Autosled will continue to provide free standard payments for all drivers using its online platform, it has added a Quick Pay feature that allows for same-day or next-day driver payments.
The new system offers an expedited option for transporters looking to be paid per shipment or needing payment options during long stretches of travel.
Autosled co-founder and CEO Dan Sperau said Quick Pay "is something we've been really excited to get up and running."
"Transporters are constantly on the road, making deliveries and racking up fuel costs," he said. "They don't have time to be chasing down checks. Being able to offer near real-time payments could have a significant positive effect on their cash flow.
"It also adds an extra incentive element to our shipments. When transporters know they can rely on a fast payment, they're going to prioritize loads from our system, which results in a stronger overall product."
The company said the upgrades will "produce ripple effects in the retail automotive landscape," noting that drivers' ability to view all available loads at any time reduces the wait time between a dealership requesting shipment and the vehicle's pickup, and that Quick Pay enables drivers to drop off a vehicle, receive payment for it – sometimes while still on the lot – and move on to the next shipment.