AutoTrader.com Unveils Tool to Protect Private Seller Personal Information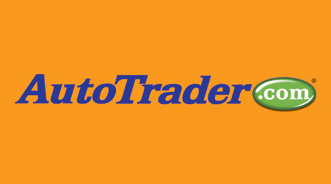 ATLANTA -
After word of an initial public offering at AutoTrader Group surfaced this past weekend, the news out of Atlanta on Tuesday turned back to the realm of online vehicle listings, as AutoTrader.com rolled out a new solution geared to protect information of private sellers.
Following a successful year-long test pilot, the site launched Privacy Shield, a tool aimed at helping private sellers keep their personal contact information private yet still giving them the opportunity to connect anonymously to shoppers by telephone and email.
The Privacy Shield product is delivered with ControlBox technology products that can put privacy control in the hands of the sellers and provides them with tools to manage their calls and emails.
In February, AutoTrader.com announced an equity investment in ControlBox.com. During the test pilot, officials highlighted Privacy Shield was successfully introduced in 32 percent of American markets, prompting the decision to expand the offering nationwide starting now.
Provided as part of certain private seller packages or purchased as an enhancement, the site noted that Privacy Shield blocked more than 100,000 unwanted messages during a three-month period. Officials insisted the performance confirmed the benefits of this technology to protect phone numbers and email addresses, two variables they believe can be used to uniquely identify an individual.
"Protecting our private sellers is very important to us. ControlBox is another step to providing a safe and secure selling experience," said Alex Hudmon, director of consumer sales at AutoTrader.com.
"We want our customers to see AutoTrader.com as an industry leader by providing tools to insure a safer marketplace," Hudmon continued.
Steven McAuley, chief executive officer of ControlBox.com, emphasized that the ControlBox.com contact management tools can offer more than just privacy solutions, allowing sellers to assemble valuable information and organize sales leads generated from interactions with buyers.
To access the Privacy Shield contact management tools visit the AutoTrader.com site, click on the Manage Your Ad center and follow the Messages Tab to take advantage of the two distinct privacy functions protecting personal phone numbers and personal email addresses.
—Phone Numbers: A masked local phone number is provided to conceal personal contact information and interested buyers connect using the ControlBox.com telephone system's interactive voice response system that is fortified by security protocols to identify and block telemarketers and fraudsters. The sellers also have the option to selectively block certain individuals from contacting them and are provided with a record of contacts, including call recordings, to help stay organized throughout the selling process.
—Email: The email addresses of private parties remain anonymous and secure email communication is safeguarded by Privacy Shield to prevent email fraud activity.
"The decision by Autotrader.com to make Privacy Shield available nationally affirms the vision and privacy philosophies of our ControlBox.com team," McAuley declared.
"We respect the fact that there is an increasing demand by individuals to control their personal information, eliminate nuisance calls and avoid online scam risks while still participating in the limitless opportunities to interact on the Web," he went on to say.
This new AutoTrader.com tool arrives after its new parent company, AutoTrader Group submitted plans to the Securities & Exchange Commission to become a publicly traded company. Auto Remarketing's coverage about the purpose of the IPO can be found here while previously unavailable information about the company's financial performance and more can be found here.