With average new models above $37K, consumers continue migration toward used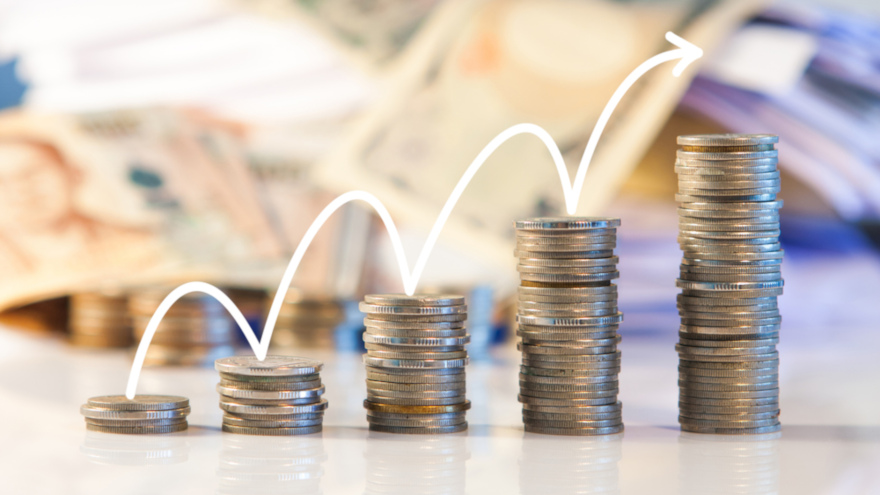 CARY, N.C. -
Data from the Hearst families of companies — including Jumpstart Automotive and Black Book — showed how consumers continue to shift their interest toward used vehicles as new models become more expensive.
However, Cox Automotive's collection of experts reiterated that automakers certainly are not decelerating their efforts to keep new metal turning, using incentives and other tools at their disposal.
All the developments arrive as Kelley Blue Book determined the average transaction price for new-vehicle retail sales in November came in at $37,654, representing a 4-percent lift year-over-year. And the third-quarter data from Experian showed monthly payments for new and used vehicles again reached record highs — $530 and $381, respectively — and the gap between new and used monthly payments continues to widen, reaching $149.
Perhaps if consumers cannot afford more than $500 per month for that new model, Jumpstart is seeing rises in online activity of shoppers shifting to used.
Analysts indicated 33.6 percent of all visitors to Jumpstart partner websites in October researched used makes and models versus 66.4 percent for new. These metrics compare to October 2017 research-activity figures that showed 30.1 percent for used and 69.9 percent for new.
Jumpstart pointed out the month the most robust used-vehicle research activity came in was May when 35.2 percent of visitors to its partner sites were looking at used vehicles.
"As prices of new vehicles creep up and incentives continue to shrink, it's expected that consumers will increasingly research and consider used vehicle choices — especially in the 1- to 3-year-old age range — which today have quality and features that compete heavily with new models," said Colin Thomas, senior analyst for strategic insights and analytics at Jumpstart.
That used-vehicle interest is keeping depreciation in check.
According to Black Book data, average used-vehicle depreciation during the past 12 months stands at 12.5 percent. That's down from 13.2 percent at this juncture in 2017 and 16.8 percent at this time during 2016.
"There are many choices of gently used vehicles with exceptional value, especially in the sedan categories, as a result of the rising off-lease volume over the last few years," said Anil Goyal, executive vice president of operations for Black Book.
Which segments of used vehicles are experiencing the most demand currently? The segments with the highest month-over-month gains in the Black Book Retention Index for November included:
— Midsize luxury crossover/SUV: up 0.8 percent
— Sub-compact car: up 0.6 percent
— Midsize car: up 0.5 percent
— Premium sporty car: up 0.5 percent
— Luxury car: up 0.4 percent
OEM effort to push new models intensifies
Of course, automakers certainly do not want their new vehicles aging too much in franchised dealer inventory. And it appears OEMs moved toward slapping higher amounts of cash on the hood to get a lease or retail installment sales contract finalized. Brad Korner, general manager for Cox Automotive Rates and Incentives, elaborated on what unfolded in November.
"The industry was showing restraint and discipline with incentives through the summer and early fall, but that changed in November. Inventories have been inching upwards, particularly on trucks and SUVs, so many makers got aggressive last month with Black Friday deals, special APR incentives and conquest money," Korner said.
"Many manufacturers are aggressively pursuing 'Employee Pricing For All' deals in select markets," he continued. "We're also moving into auto show season when many automakers offer special incentives as shows open in cities across the country. All this adds up to better deals in the market. As 2018 winds down, automaker motivation to sell is spinning up.
Autotrader executive analyst Michelle Krebs echoed many of the points Korner noted.
"The incentives ran the gamut of zero percent for 36 to 72 months, cash help for subprime consumers, cash for owners of competitive models and employee pricing for victims of wildfires and hurricanes," Krebs said. "The incentives cut across all model lines, though specific trim levels and equipment packages, applied in many cases, and they were strategic in geographic targeting."
With new-model performance perhaps being eroded somewhat by used-vehicle sales, ALG projected U.S. revenue from new-vehicle sales would reach $47 billion for November, down 0.6 percent from a year ago. ALG expects a loss of $284 million in revenue for automakers versus 2017.
"Consumers continue to pay near record amounts for new vehicles, despite the headwinds of stock market volatility and rising interest rates," said Eric Lyman, ALG's chief industry analyst. "2018 was expected to be a year of transition with regards to sales, (actual transaction prices) and incentive spending, instead we've seen automakers making all the right moves to sustain transaction prices and decrease incentives while maintaining a robust 17 million annual sales rate."