Bank of America Now Offers Online Car Buying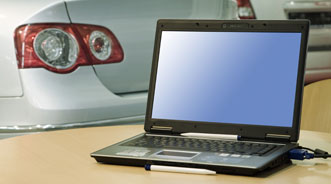 CHARLOTTE, N.C. -
Bank of America has rolled out a new Web-based resource for consumers to conduct vehicle research, buy used and new cars and obtain financing.
Zag, which is part of TrueCar, powers the website.
"Bank of America is committed to developing innovative products and services that meet our customers' changing needs," noted Ellie Clarke, president of Bank of America Dealer Financial Services.
"We're listening to our customers and understand they are looking for an easy and convenient way to shop online for a vehicle," Clarke added. "At our online Car Buying Center, you can compare prices, see photos and read user reviews, customize your options, get a low price guarantee from certified dealers, and apply for a loan on a new or used car. It's all in one place."
Officials noted that in addition to researching vehicles, visitors can use the site to obtain:
—An up-front price in writing. Officials said Bank of America certified dealers (which include more than 4,000 dealers) will honor that price.
—A locked-in, haggle-free price with a local Bank of America certified dealer.
—Save an average on $4,356 off MSRP. Officials noted that "Prices vary by area. Savings are based on actual customer transactions reported by Zag as of Oct. 1)"
—Vehicle loan applications.