Better inventory management & turn begins in recon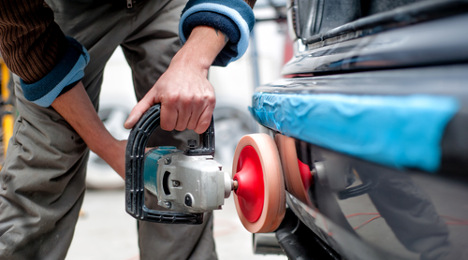 OLATHE, Kan. -
Readers who follow me in this periodical or by viewing my LotParty inventory learning shows know my hot buttons — forget "set and forget" pricing, never neglect to enrich online vehicle descriptions, and always respect the shopper by loading up lots of high-quality, 360-degree walk-around photos of every unit you market online.
Those are all profitable used-car inventory practices. A dealer who daily monitors and optimizes his or her online inventory will always sell more cars at higher gross than a used-car manager who does not.
Yes, it requires energy, time, and focus on running this important operation with the attention and intentionality this multi-million dollar business is.
My point is, breaking free of standard practices can propel a dealership into a new category of efficiency and profitability. An area that will benefit from such new thinking is your reconditioning operation.
By applying workflow software and lean manufacturing assembly processes to the recon function, dealers are halving the days they take to get cars from trade and auction to the frontline.
What I too often see in my work helping dealers achieve more lucrative used-car results is an under appreciation of the time they take to bring vehicles from auctions or trades to the frontline.
If it is taking 10 or more days to get cars to the front line, too often the used-car manager sets the days in inventory clock at that moment. When you look at the data for such operations, you'll cringe to learn those cars on the lot for 20 days actually, may be 30 to 40 or more days old — and quickly depreciating.
If the manager has priced that unit a little too high, it will likely continue to age out unless the price is changed, but that window may have closed by then.
The better alternative is to reduce recon time to get cars frontline ready faster to give used cars more prime gross selling time. Reducing recon turnaround three days can make a dealership hugely profitable, regardless of its typical turn rate.
To give you a little more detail on this topic, I talked recently to Dennis McGinn, whose company, Rapid Recon, started in 2010 to bring accountability and process management to recon. He shared that spreadsheets and whiteboards don't work, as it is a challenge to transfer and share that information in an accessible and timely way among those departments.
"In my early work with dealerships, I discovered that almost none were getting cars frontline in less than 10 days — and many were at 16 to 20 days," McGinn told me. "That is a terrible recon cycle, but nobody had yet figured out the solution was workflow software that helped structure and define processes and drive time-based accountability. When this takes place, we call it a Time-to-Market culture that's driven by a committed GM or dealer.
"If you calculate holding costs, an accumulating sum of each vehicle's share of overhead costs from the time you own the vehicle until it is sold, a vehicle that doesn't get to the front line in 15 days has already eroded $480 in gross potential. For an average dealership with 100 used this calculates out to be $230,000/year in lost gross. NCM Associates calculate this daily cost at $32, for mainline models," he said.
"So the financial motivation is there to reduce recon time. That objective is best achieved by putting in place processes that assign steps to each vehicle's journey from acquisition to retail that also automates this progress and makes it easier for everyone to see and understand those steps. Workflow Time-to-Market software enables dealers to smooth out kinks in a recon cycle to reduce that time to under five days, in most cases, and sometimes to just two," McGinn explained.
A 2.5-day reduction in recon cycle time equates to an additional inventory turn; cut recon time by five days, and you'll add two turns.
In summary, recognize that more efficient inventory management begins well before vehicles get to the lot. Pricing, describing, and merchandising inventory online can start when inventory arrives, but it needs to be retail ready within a few days if you want every edge to sell it within 30 days total.
Jasen Rice is the owner of Lotpop.