Black Book partners with Auction Simplified to furnish data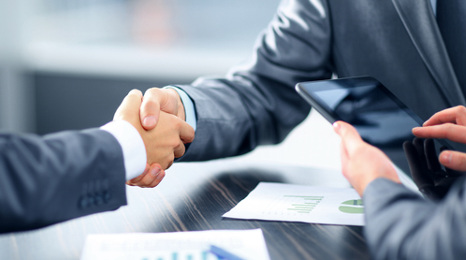 LAWRENCEVILLE, Ga. -
Black Book reached a partnership to become the exclusive provider of vehicle valuation data for Auction Simplified, a custom online auction service for individual dealers.
When making the announcement on Wednesday, Black Book highlighted wholesale vehicle buyers and sellers accessing Auction Simplified dealer auctions now can receive access to instant vehicle valuation data powered by Black Book. The data will be used to help both buyers and sellers make the most competitive and profitable decisions possible for inventory procurement or reduction.
"We are pleased that we have established such a strong relationship with an automotive icon such as Black Book," said Kevin Leigh, co-founder and vice president of sales for Auction Simplified from his office in Lancaster, N.Y.
"For our company, it's all about the dealer experience and our partnership with Black Book will help us push the envelope in providing dealers with the best possible auction software," Leigh continued.
With Black Book, Auction Simplified can enable dealerships to instantly make available cars and trucks for wholesale buyers. In addition to maximizing each day for wholesale auctions through the Auction Simplified program, Black Book data can help buyers and sellers maximize profit potential on every transaction.
This arrangement, combined with Auction Simplified's value-added process of limiting additional transportation and transaction fees, can enable a truly profit-minded transaction for buyers and sellers.
"Our agreement with Auction Simplified positions Black Book as an enabler of profitable dealer-driven auction sales in what has become a digitally concentrated industry," Black Book senior vice president Jared Kalfus said. "Now, wholesale buyers can become everyday buyers at a dealership, with the tools they need to make profitable decisions on both sides."