Black Widow purchased by angel investor group in bankruptcy court, announces new management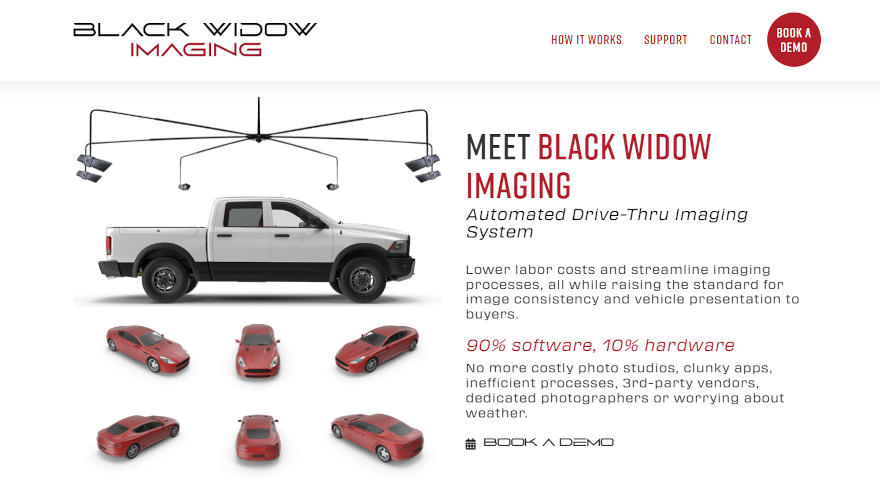 Black Widow Imaging has new ownership and has restructured under new management.
The company, which specializes in high-quality automotive imaging, was purchased late last year in an auction in Missouri bankruptcy court by an angel investor group led by Missouri dealer Matt Croak, a spokesperson for the company told Auto Remarketing via email.
The angel investor group included existing investors in Black Widow, the spokersperson said.
"The new ownership is refocusing the company in becoming the industry standard for vehicle imaging," the company said in a news release.
It will be led by president Darren Kemper, who was formerly the chief operating officer.
"Our new ownership group has been fantastic to work with and has enabled us to take Black Widow Imaging to a best in class offering for our partners," Kemper said. "Our team is laser focused on providing our partners with the best image capture solution in the market.  Exciting changes are coming from Black Widow Imaging."
Tom Freiert, a co-founder of the company, returns to Black Widow and will serve as senior vice president of sales.
In addition to Kemper and Freiert, the management team also includes chief financial officer Rez Mahboubi, whose more than 25 years of experience includes time with GE Capital, JP Morgan and Cox Enterprises, and chief technology officer Chris Dillow, who has been with the company for more than two years.
Dillow's three-plus decades of experience includes time in both hardware and software design as well as serving as CTO for ADESA.
Co-founder and former CEO Jason Hauk is no longer with the company.
In a release, the company said it is, "focused on serving the auto auction industry and will soon be advancing their automated drive-thru imaging system with new technology releases."
Kemper said: "Black Widow Imaging has certainly seen a lot of changes in the last few months, however, the energy and excitement among the team is a clear sign the future looks bright.
"Clients never missed a beat in capturing their inventory during the change-over and continue to utilize the automated system that delivers consistent, high-quality images in seconds," he added.