Capital One to Host NARS 2015 Golf Tournament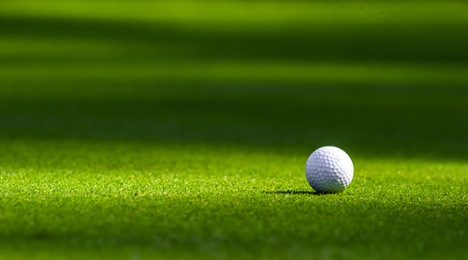 DALLAS -
As their list of sponsors grows, organizers of the North American Repossessors Summit (NARS), hosted by the American Recovery Association, highlighted that they're partnering with Capital One Auto Finance to host the third annual NARS Golf Tournament.
This year's event will be held on March 14, and the profits will help support the Boys & Girls Club of Collin County. The tournament will be held on Saturday morning at the beautiful Luna Vista Golf Course where ARA insisted that golfers can experience some of the greatest golf in America.
The event will be a four-person scramble and is reserved for those who have paid and registered to attend NARS.
The entry fee is $125 per player and includes a green fee, cart, range balls, box lunch and two drink tickets. It also includes a chance to network with Capital One employees at the Capital One Reception immediately following the tournament.
The reception is available for participating golfers only. Transportation to and from the Omni Hotel and golf course will be provided upon request.
"We're very excited to have Capital One hosting and playing in their first NARS Golf Tournament," said John Messiha, department manager repo operations at Capital One Auto Finance and a NARS planning committee member.
"It's great to have them on board and even more special to be able to give our support to the Boys & Girls Club of Collin County," Messiha continued.
ARA president Jerry Wilson mentioned sponsorships for the golf tournament and NARS 2015 are still available, but space is limited. For more information, go to reposummit.com/sponsorship.
"We are honored to be hosting this year's NARS golf tournament with Capital One Auto Finance," Wilson said. "The golf tournament is a great chance to network, build relationships and play a fun and challenging round of golf, all while raising money for a wonderful cause."
Recently, ARA today announced Harding Brooks Insurance Agency will be a sponsor at the seventh annual summit, which runs from March 12 through 14 in Dallas.
Headline sponsor, Digital Recognition Network (DRN), will host the annual cocktail reception on Thursday night that's open to all registered attendees. Other sponsors and exhibitors include:
— National Finance Adjusters (NFA)
— Recovery Database Network (RDN)
— PAR North America
— Atlanta Wrecker Sales
— Dynamic Towing Equipment & Manufacturing
— Eagle Group XX
— KEYNET.com
— MBSi Corp.
— Miller Industries
— Minute Man Wheel Lifts
— PRA Location Services
— Recovery Agents Benefit Fund (RABF)
— Recovery First Insurance
— Repoman.com
— RepoRoute
— Recovery Industry Services Company (RISC)
— Safety Vision
— Thomas Reuters
— TransUnion | TLOxp
— Vendor Transparency Solutions (VTS).
"As a sponsor or exhibitor at NARS, you are given the opportunity to promote your brand in front of leading industry professionals in the recovery, remarketing and lending industries from across the country," Wilson said. "With our dynamic lineup of sponsors, exhibitors and speakers, we're positive this will be the most well attended NARS yet."
Wilson went on to note that more than 600 professionals from the collateral recovery and remarketing industries will gather in Dallas to participate in NARS 2015. The dynamic lineup of speakers includes Navy Seal Commander, published author and actor, Rorke T. Denver, along with many others who will share their knowledge and experience to guide attendees on using the building blocks of success to make a profit.
An exclusive opportunity to include a Capital One employee to a four-person team is also available. The one-on-one encounter will be offered at $750, and there are four spots open. To reserve your Capital One team opportunity, email Tricia at tricia@americanrecoveryassn.org.
To register for NARS, visit reposummit.com or call (972) 755-4755.