Car Wars rolls out dealership phone performance award program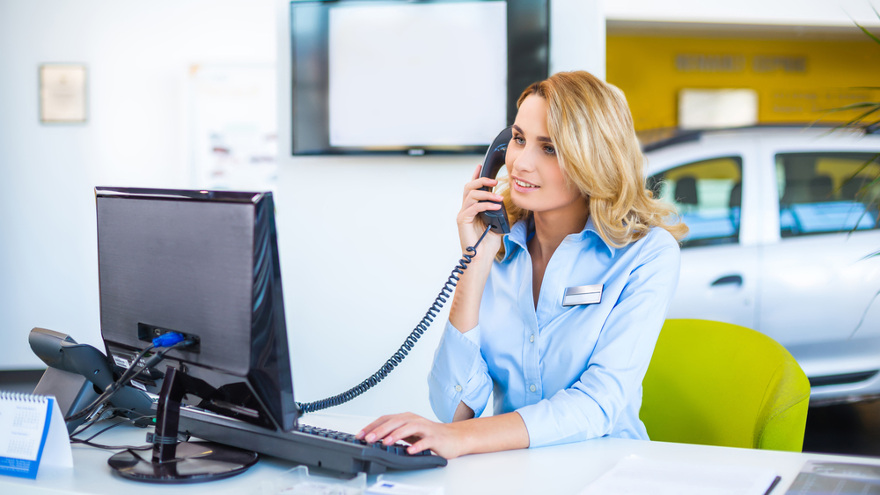 Think you and your dealership have the best phone skills, not just in your market, but perhaps nationwide? Well, Car Wars is now offering you a chance to prove it.
This week, the call tracking and phone handling solution for automotive dealers announced a new annual dealership award program. Car Wars' Dealership CRISP Award program is intended to recognize top dealerships that prioritize phone handling and provide customers with an optimal phone experience.
Car Wars emphasizes four key phone metrics — connect, request and invite, set and pursue — that, when prioritized, can lead to an excellent phone regimen for dealers. These four metrics are used to measure an agent's phone handling performance.
To recognize its top dealers who are doing their part on the phone to provide top-notch experiences based on CRISP, Car Wars started this new annual award initiative.
Dealers whose staff meet or exceed predetermined thresholds for CRISP metrics will receive either Gold, Platinum, or Diamond awards based on 2022 phone handling metrics.
"We see in our data that operational excellence in phone handling isn't easy," Car Wars chief revenue officer Cassie Broemmer said in a news release. "It's evident in the wide distribution of performance in our CRISP KPIs between the top dealers that bring focus and discipline versus those that let owning the phone fall to the bottom of the priority list. Consequently, I think it's important to recognize and celebrate the dealerships — and the key personnel at those dealerships — that are driving the operational change necessary to win."
Car Wars will be announcing dealers who have qualified for their corresponding award levels on Jan. 16. Awards can be picked up in person at the NADA Show 2023 in Dallas or will be mailed to the respective dealership.
For questions regarding this award program, contact your Car Wars consultant or send email to content@carwars.com. To learn more about Car Wars' virtual phone skills training program, CRISP Certification, and how Car Wars can help your sales agents excel on the phone, visit carwars.com/crisp.