CarDr.com enhances vehicle appraisal app via CARFAX integration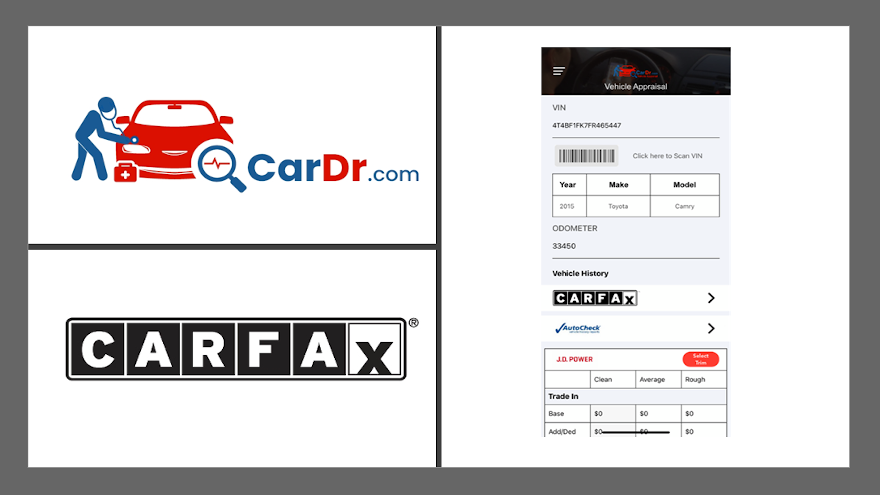 CHICAGO -
The CarDr.com smartphone vehicle appraisal app now includes even more information.
This week, the company fueling the tool that combines pricing and OEM level on-board diagnostics (OBD) by Bluetooth connection announced a real-time integration with CARFAX to incorporate a vehicle's history.
The company highlighted the integration of a vehicle's history combined with CarDr.com's proprietary OBD diagnostics can allow dealers to establish a vehicle's "true value" most accurately.
CarDr.com founder Parry Singh said in a news release, "We are excited to partner with CARFAX's industry-leading vehicle appraisal product. The integrated solution of instant OEM level vehicle OBD diagnostics coupled with real-time vehicle CARFAX historical data offers an unbeatable value to used-car dealers."
Some apps provide pricing or diagnostics, but CarDr.com said its solution is the first to offer both via Bluetooth with its patent-pending technology. The technology was created for dealers, appraisers, wholesalers and inspectors to:
— Detect VIN fraud with 100% accuracy and OBD trouble codes with 90% accuracy
— Deliver more than the OBD standard generic level code report so the fair value of a used vehicle can be estimated immediately
— Reveal hidden OBD faults from the chassis and body modules (C and B codes) that can lead to significant sales margin erosion in used-vehicle purchases
— Spot hidden codes that sometimes can cost more than $2,000 to correct
— Create dynamic reports for each vehicle appraised, take photos, add appraisal notes and view previous appraisals
"The vehicle appraisal report generated from the application has proven to be a valuable tool for automotive wholesalers to enable sales and track accountability within the dealership," said CarDr.com, which also finalized an integration with Black Book last month.