CarEdge calculator helps consumers navigate car loans & depreciation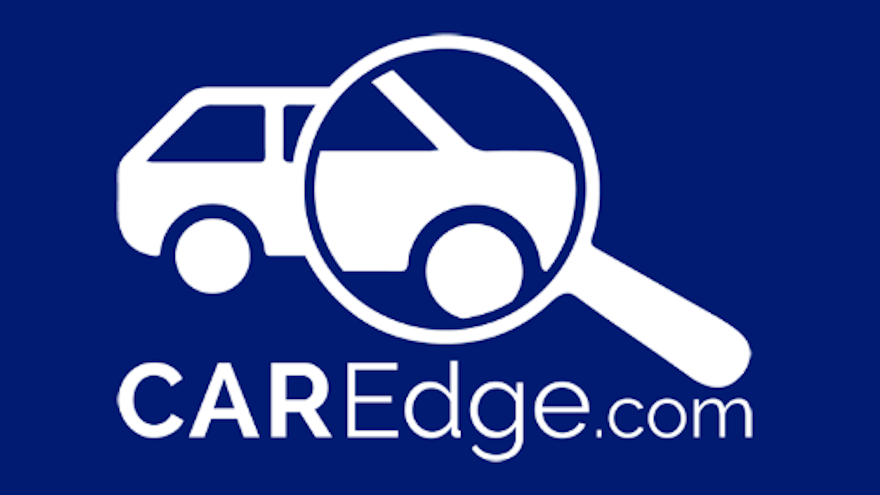 BOSTON -
CarEdge.com, a provider of analytical tools that automotive dealers and leasing companies use to assess vehicles' current and future values, has introduced a vehicle financing calculator that compares the expected depreciation of a vehicle with the future balance on a car loan.
The company designed the calculator to make consumers aware of the risks associated with certain car loans. CarEdge said the calculator can help consumers stay away from loan structures that will put them into difficult financial positions.
The company also launched its vehicle resale rankings. The rankings highlight vehicle brands and models that hold their values well, and those that do not. Its top five popular brands for five-year resale value are Subaru, Toyota, Honda, GMC and Jeep.
The company also announced that by the end of October it would achieve its 5 millionth visitor page view, and that the page views are 100% organically sourced. The company said it reached the milestone well ahead of company and investor forecasts.
CarEdge site visitors can now experience tools and resources on its automotive research and listings site, including the ability to shop from more than 4 million new- and used-vehicle listings. They can calculate loan payments and balances versus the expected depreciation of the vehicle.
Users can also receive competitive insurance quotes from multiple auto insurance providers and view the resale value rankings of more than 200 vehicle brands and models, ranked from best to worst.
They can also view the predicted resale value of more than 300 vehicle models. CarEdge said that capability means site visitors can interact with its vehicle resale calculator.
Users can also compare vehicles' historical resale results in one graphical view.
CarEdge said it has seen interest from vehicle shoppers looking to make more educated decisions regarding their vehicle purchases.
Company president Scott Baker said the vehicle financing calculator is unique, stating, "We really want to make sure that people don't get in over their head with their car loans."
Baker added, "We are giving car shoppers a useful tool to make them aware of the financial risks of being 'upside down' in their loan — an unenviable position that traps people in their loan, because they owe more than their car is worth."