CARFAX data shows many Americans are behind on car maintenance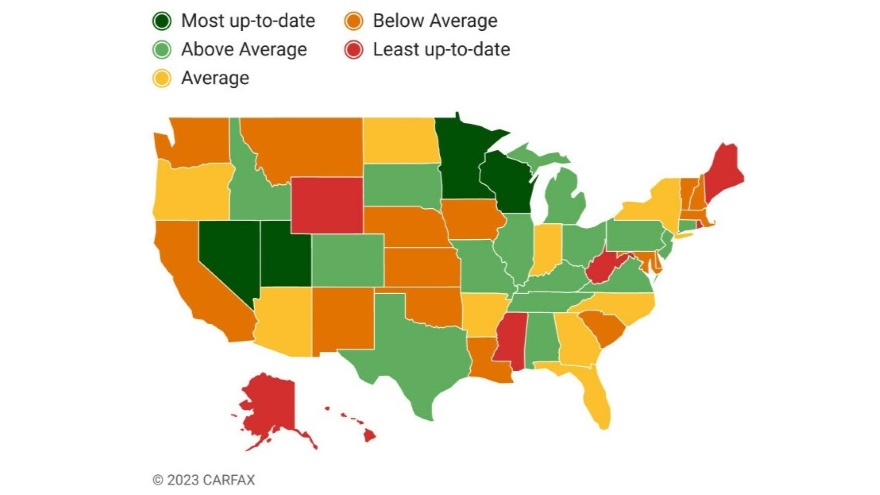 Many Americans are behind on vehicle maintenance such as regular oil changes and tire rotations, according to research from CARFAX.
The company said information compiled from the alerts and service records of the 35 million vehicles in the CARFAX Car Care program showed 29% of those vehicles are behind on oil changes, 44% haven't had their tires rotated as required, and about one on five car owners are behind on both services.
CARFAX's data found car owners in Alaska, West Virginia, Maine, Rhode Island and Mississippi are the most likely to have missed their maintenance dates, while those in Wisconsin, Minnesota, Utah, Nevada and Virginia are most likely to get the work done in a more timely fashion than the average American car owner.
The company said its data shows in addition to running better, a well-maintained car is worth an extra $330 on average in resale value over the same car that hasn't received its scheduled maintenance.
"Well-maintained vehicles last longer, cost owners less over time and are worth more when it's time to sell them," CARFAX Car Care general manager Paul Nadjarian said.
Regular recommended oil changes are important for proper engine lubrication, to flush out debris and sludge, to keep engine temperature regulated, provide the best engine performance and to optimize gas mileage.
Rotating tires regularly improves the tires' longevity and increases safety by preventing uneven tread wear that can cause unreliable handling. Many service shops rotate tires at the same time as an oil change.