CarFinance Capital Launches Dealer Referral Service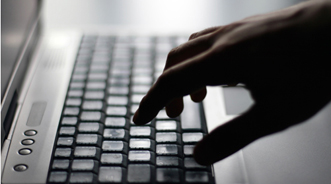 LAS VEGAS -
CarFinance Capital LLC, a specialized provider of non-prime financing for auto dealers, announced that it has expanded its dealership services to provide incremental customer referrals from CarFinance.com, which offers direct lending to the less-than-prime consumer.
The new program is designed to ensure dealer profits by providing loan-to-value ratios of up to 120 percent, and $2,000 for back-end products (i.e., extended service contracts, etc.) sold by the dealer.
Led by an experienced management team that previously built Triad Financial Corp., CarFinance Capital, which launched in May 2011, is already providing indirect, less-than-prime lending services, as well as first look opportunity on CarFinance.com referrals, to more than 1,000 dealers nationwide. The company officially launched CarFinance.com in January.
"CarFinance Capital is dedicated to helping dealers serve the growing ranks of non-prime car buyers — and, while most consumers choose to finance at the dealership, many seek out solutions where they can apply for, and receive, their financing anonymously and online. The demand is there; in just the few weeks since we launched Carfinance.com, we've already received thousands of online applications," said CarFinance president and chief executive officer Jim Landy.
"Our expanded dealer program is structured to ensure that these qualified and ready-to-buy customers purchase at one of our preferred dealers," continued Landy. "So CarFinance.com delivers both efficiencies and profits to dealerships, and a welcome new option for credit-challenged consumers."
CarFinance.com can also help with a dealer's workload, according to officials. They said car shoppers are approved, all required stipulations have been collected, all verifications and the signed agreement are in hand — and the application process is paperless and can be completed online. Additionally, the company funds dealers' bank accounts directly via ACH, so they get paid immediately, officials added.
Irvine-based CarFinance is licensed in 21 states for both its direct and indirect businesses and will roll out nationwide in the coming months.
If you are a franchise dealer interested in receiving CarFinance.com referrals, email NewDealer@CarFinance.com.