CarGurus launches 2nd wave of national TV ads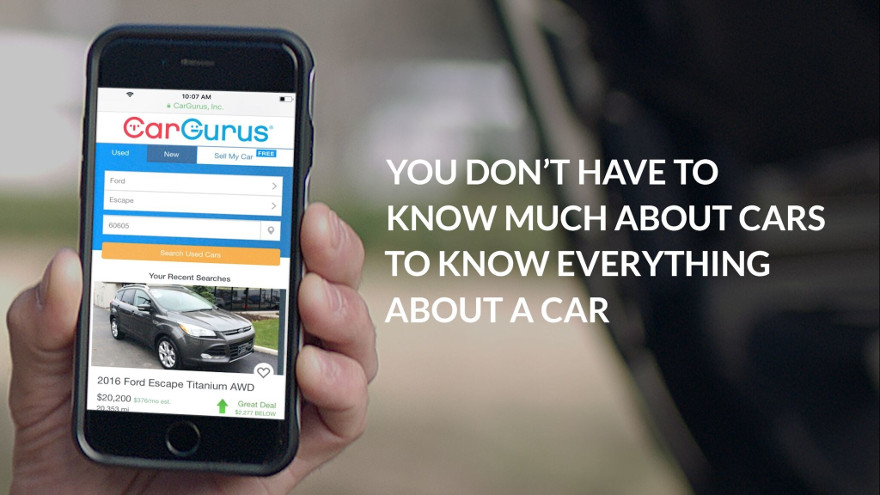 CAMBRIDGE, Mass. -
Online auto marketplace CarGurus rolled out three new TV advertising spots Wednesday to launch its second mass-media brand campaign.
The three 30-second TV spots to kick off the "Everything You Need to Know" campaign are airing on broadcast and cable networks, and coincide with national YouTube, Facebook and digital marketing efforts, CarGurus said in a news release.
"Our first TV campaign achieved its goal of growing brand awareness and interest in CarGurus significantly and helped cement our position as the most visited car shopping site in the US," said Sarah Welch, senior vice president of consumer marketing at CarGurus, in a news release.
"We still have significant opportunity to grow awareness for CarGurus but are shifting our focus to helping consumers begin to understand some of the many unique benefits of shopping on CarGurus."
The tagline "you don't need to know much about cars to know everything about a car" is featured in all three ads. Those spots — "Hood," "Emma," and "Lit" — emphasize how CarGurus can help shoppers make informed car-buying decisions, the company said. CarGurus launched its first series of TV ads last April.
In other news from CarGurus, the company released its fourth-quarter and full-year 2017 earnings results last week.
CarGurus generated $316.9 million in revenue last year, up from $198.1 million in 2016.
It pulled in GAAP net income of $13.2 million for the year, up from $6.5 million a year earlier.
As for 2018, CarGurus is expecting $396 million to $400 million in total revenue, with non-GAAP operating income likely to hit between $21 million and $25 million.
"The fourth quarter marked a strong end to the year," CarGurus founder and chief executive officer Langley Steinert said in a news release.
"Our ability to deliver solid results across our key operating metrics was driven by our disruptive value proposition as consumers continue to recognize our platform as one of the world's most trusted and transparent automotive marketplaces. We remain well-positioned to extend our leadership position given our commitment to innovation and greater brand awareness."