CarGurus Names Top Used-Car Deals for Recent Graduates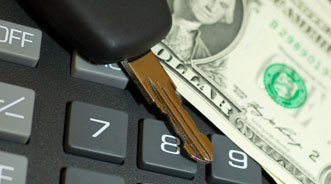 CAMBRIDGE, Mass. -
Late last week, vehicle research and shopping site CarGurus.com doled out a list of the most ideal used vehicles for a group of shoppers whose budgets are often tight, especially given today's economy: recent graduates.
On its list, two brands in particular — Volkswagen and Ford — led the way.
In determining the group of used cars, CarGurus considered vehicles that it found to be safe and fuel-efficient, with price tags at less than $20,000.
CarGurus scoured millions of listings posted by dealers for units that were available as of May 1. The site tried to find vehicles that were less than six years old. CarGurus also required vehicles to have the Insurance Institute for Highway Safety's top safety billing and eliminated pickups, SUVs and convertibles from the search.
The site also only considered vehicles that would cost drivers $40 or less per week in gas based on $4 per gallon fuel and 200 miles driven each week. The company said it only recommended cars with "ample inventory."
The seven vehicles the site recommends are:
2006 Volkswagen Jetta
2006 Volkswagen Passat
2009 Mitsubishi Lancer
2009 Ford Fusion
2008 Scion xB
2009 Honda Accord
2007 Ford Edge
CarGurus provided the following table to illustrate its findings in more detail:
| | | | | | | | | |
| --- | --- | --- | --- | --- | --- | --- | --- | --- |
| Year/Vehicle/Trim | | DealFinder Instant Market Value (IMV) for a car with average mileage | | Average mileage for DealFinder listings | | IIHS Safety Ratings (1) | | MPG (city/highway) |
| 2006 Volkswagen Jetta Value Edition | | $11,300 | | 59,200 | | Top Safety Pick 2006 | | 22/29 |
| 2006 Volkswagen Passat Value Edition | | $12,800 | | 60,800 | | Top Safety Pick 2006 | | 21/29 |
| 2009 Mitsubishi Lancer DE | | $12,900 | | 31,100 | | Top Safety Pick 2009 for models with electronic stability control (ESC) | | 22/28 |
| 2008 Scion xB Base | | $14,000 | | 44,500 | | Top Safety Pick 2008 | | 22/28 |
| 2009 Ford Fusion S | | $14,100 | | 44,300 | | Top Safety Pick 2009 for models with optional ESC | | 20/28 |
| 2008 Honda Accord LX | | $16,700 | | 34,900 | | Top Safety Pick 2008 for 4-door models | | 22/31 |
| 2007 Ford Edge SE | | $17,400 | | 51,300 | | Top Safety Pick 2007 | | 18/25 |