CarGurus' Top 10 'zombie' vehicles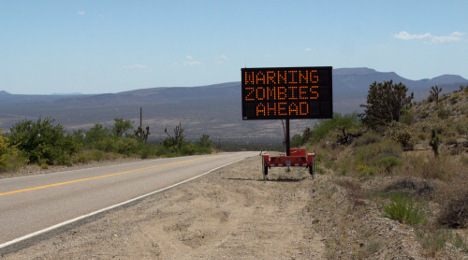 CAMBRIDGE, Mass. -
The zombies are here.
Except instead of two legs, they have four wheels.
We're talking about zombie cars — discontinued makes and models that are coming back to life.
CarGurus has dug through its "data graveyard" and compiled a list of discontinued vehicles for which consumer interest has steadily increased since 2014.
According to CarGurus' data, discontinued models make up about 12 percent of used-car inventory available for sale in the U.S.
Used-car dealers typically are able to sell these "dead" cars just as fast as still-manufactured models of the same age in terms of average days on market.
"Our data shows that interest in dead cars is very much alive, and for good reason: Many discontinued cars offer decent quality at a discounted price," said CarGurus marketing analyst Lisa Rosenberg.
"That said, shoppers that are new to the car-pocalype should double down on their research before buying an obsolete car. Do your price homework, shop at a reputable dealer and definitely get the car inspected by a mechanic that can give insight on future expected maintenance issues."
The Top 10 zombie vehicles (with dates of manufacture) are:
— Mazda Speed3 (2007-2013)
— Mazda2 (2001-2014)
— Toyota Supra (1983-1998)
— Toyota Pickup (1978-1995)
— Volkswagen EuroVan (1993-2003)
— Bugatti Veyron (2006-2010)
— Porsche 968 (1992-1995)
— GMC Syclone (1991)
— Jeep Commander (2006-2010)
— Ford Bronco II (1984-1990)
Take, for example, the GMC Syclone. "280-horsepower and all-wheel drive might not sound like much compared to today's trucks, but in 1991, they were enough to warrant a ridiculous name like Syclone," CarGurus said in commentary on the results.
CarGurus surmises that the rarity of the model, combined with American's love of pickups and favorable customer reviews on CarGurus.com, has helped give extra life to this discontinued model.
For more information about the zombie car list and tips to keep in mind when purchasing a discontinued car, click here.