CarMax names states, cities where 4WD, AWD vehicles most popular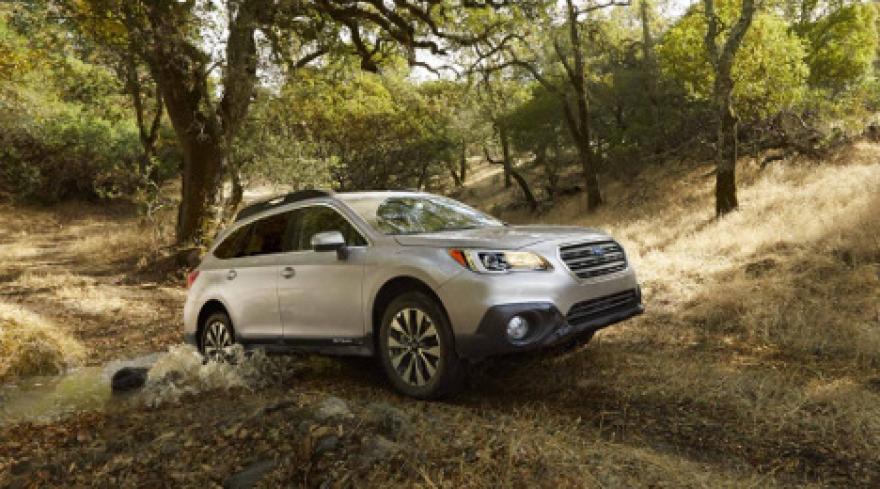 RICHMOND, Va. -
If you bought a used vehicle in Colorado from CarMax over the past year and a half, chances are it was a 4-wheel drive or all-wheel drive. That's according to a recent sales data report from the retailer, which noted that 72.64 percent of its vehicle sales in that state were either 4WD or AWD.
And if you bought a used 4WD or AWD vehicle from CarMax anywhere in the country, chances are that the 4WD was a Ford F-150 and the AWD was a Subaru Outback, according to CarMax sales data from Dec. 1, 2017 through June 1, 2018.
Those are some of the tidbits of information that CarMax is reporting from tracking its sales of its used 4WD and AWD vehicles from Jan. 1, 2004 to Dec. 31, 2018.
But in looking at the data, one thing stands out for sure: Overall, more Americans are buying 4WD or AWD vehicles from the used-car retailer.
Sales of 4WD and AWD vehicles increased to 26 percent of total CarMax sales in 2018, up from less than 25 percent in 2017 and right at 20 percent in 2016.
CarMax noted that with just a few exceptions, 4WD and AWD are more popular in areas with severe winters or rugged terrain; mainly, the North and Midwest. In Colorado, 72.64 percent of CarMax vehicles sold were equipped with 4WD or AWD.
It was followed by New Hampshire (63.58 percent), Maine (59.28 percent), Massachusetts (55.10 percent) and Connecticut (53.86 percent).
Sales of those vehicles are much lower in the Southeast and Southwest.
Only 12.73 percent of CarMax vehicles sold in Florida, for example, were equipped with 4WD or AWD. Florida was the least popular state for 4WD/AWD (percentage-wise) in the CarMax data. Next was Arizona (14.07 percent), followed by Louisiana (14.18 percent), Texas (14.69 percent) and Mississippi (15.30 percent).
Colorado stood out as a state of 4WD and AWD vehicle purchasers, but the state also showed up prominently when CarMax looked at the top cities in purchases of 4WD and AWD vehicles, according to CarMax sales data from Feb. 1, 2018 to Jan. 31, 2019.
Denver came out on top with 72.23 percent, and Colorado Springs came in second with 68.10 percent. Manchester, N.H.; Portland, Maine; and Boston rounded out the top five cities.
When measuring the least popular cities for purchasing 4WD and AWD vehicles, Miami came out on top with only 10.68 percent being 4WD/AWD. Five other Florida cities made the top 10 list showing where 4WD and AWD vehicles were least popular.
Popularity of 4WD/AWD by state, as provided by CarMax:
Most popular:
1. Colorado: 72.64 percent of total state sales
2. New Hampshire: 63.58 percent of total state sales
3. Maine: 59.25 percent
4. Massachusetts: 55.19 percent
5. Connecticut: 53.86 percent
6. Michigan: 53.80 percent
7. New York: 49.53 percent
8. Pennsylvania : 48.96 percent
9. Rhode Island: 47.85 percent
10. Nebraska: 47.07 percent
Least popular:
1. Florida: 12.73 percent
2. Arizona: 14.07 percent
3. Louisiana: 14.18 percent
4. Texas: 14.69 percent
5. Mississippi: 15.30 percent
6. California: 17.04 percent
7. Alabama: 19.31 percent
8. Georgia: 21.55 percent
9. Nevada: 23.74 percent
10. Oklahoma: 24.61 percent
Popularity of 4WD/AWD by city
Most popular
1. Denver 72.23 percent
2. Colorado Springs 68.10 percent
3. Manchester, N.H. 62.04 percent
4. Portland, Maine 58.17 percent
5. Boston 56.82 percent
6. Reno, Nev. 54.90 percent
7. Spokane, Wash. 54.37 percent
8. Bristol, Tenn. 54.12 percent
9. Hartford, Conn. 53.18 percent
10. Grand Rapids, Mich. 52.87 percent
Least popular:
1. Miami: 10.68 percent
2. Lafayette, La. 10.84 percent
3. Orlando, Fla. 12.04 percent
4. Tampa 12.28 percent
5. Ft. Myers, Fla. 12.33 percent
6. Houston 12.43 percent
7. West Palm Beach, Fla. 12.73 percent
8. Bakersfield, Calif. 13.01 percent
9. Tallahassee, Fla. 13.16 percent
10. Phoenix 13.23 percent