CarMax to use UVeye for automated wholesale inspections at online auctions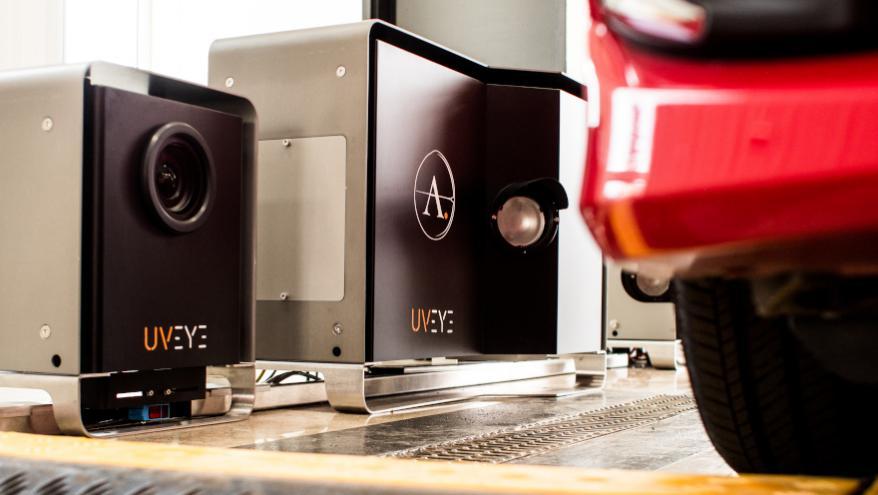 CarMax will utilize the services of UVeye to automate vehicle inspections within its auction operations and provide AI-enhanced condition reports for wholesale buyers.
In a news release Tuesday, UVeye said CarMax — which has been an investor in the company since 2021 — will use its inspection technology through a licensing agreement between the companies.
CarMax, whose wholesale operations sold over 700,000 units during its last fiscal year, transitioned its auction operations to fully digital in 2020.
UVeye's systems have been installed at select wholesale locations, and the retailer plans to add UVeye technology throughout various pieces of its auction business.
The two companies have been collaborating on how to improve the wholesale process.
In this particular project, the retailer plans to use UVeye vehicle scans on vehicle exteriors, undercarriage components and tires, while generating online reports with high-resolution photos.
Additionally, they will be at to detect things like frame damage, missing parts, fluid leaks, brake and exhaust issues, UVeye said.
"CarMax's purpose is to drive integrity by being honest and transparent in every interaction," said Dave Unice, who is CarMax's vice president of merchandising operations in a news release. "Our partnership with UVeye allows us to further this mission by providing dealers with highly detailed imagery on auction vehicles online.
"We've been impressed with UVeye's technology and we believe it will help us maximize efficiencies in our wholesale auction business," Unice said. "We look forward to further implementing this best-in-class solution across our network and exploring new opportunities and potential uses with UVeye."
Amir Hever, who is co-founder and CEO at UVeye, added: "UVeye is on a mission to standardize automated inspection processes throughout the automotive industry. Our program with CarMax represents a significant step towards meeting that goal.
"It's a true privilege to have CarMax on this journey with us both as an investor and as a strategic customer," Hever said. "We will continue to work together on providing the best customer experience possible."