Cars.com buys Dealer Inspire, Launch Digital Marketing for $165M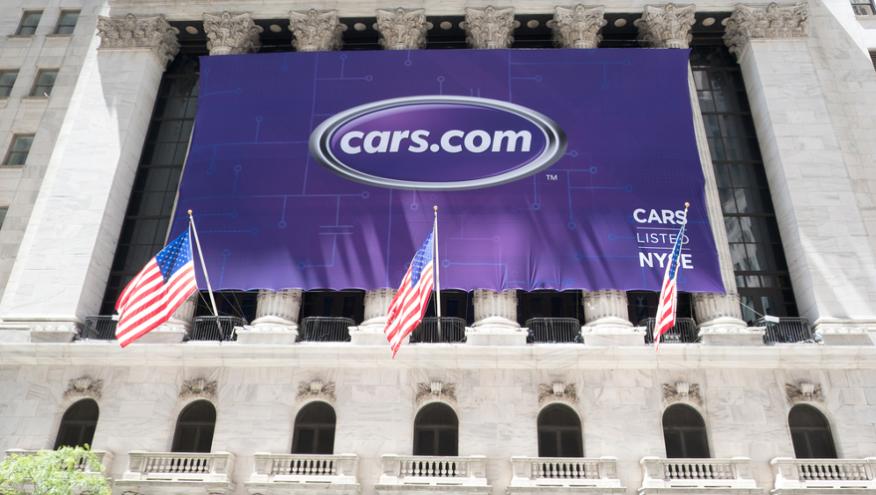 CHICAGO -
Cars.com said Wednesday it has agreed to purchase Dealer Inspire and Launch Digital Marketing, which are privately held companies providing digital solutions to dealers — including digital retailing, among many other services.
The deal is worth $165 million upon closing plus "additional consideration based on future performance," Cars.com said in a news release. Those incentives are up to $40 million for over-performance over a three-year period.
The company will integrate and distribute the digital solutions throughout its sales network.
"Cars.com is an enabler to the retail dealer system, and with the acquisition of these innovative technology companies, we are well positioned to drive digital dealer solutions forward by providing the most comprehensive set of solutions for dealers to generate sales and efficiencies," Cars.com president and chief executive officer Alex Vetter said in a news release.
"The acquisition of Dealer Inspire and LDM aligns with our strategy of integrating new capabilities and additional talent to accelerate organic growth, strengthen the retail experience, deepen dealer connections and improve clarity of attribution while generating additional cash flow and enhancing shareholder value," he said.
Cars.com anticipates its exisiting sales team will generate between $25 million and $30 million in incremental revenue through this purchase, which would help lead to at least $10 milllion of incremental adjusted EBITDA annually by 2020.
"This acquisition is expected to be accretive to adjusted net income per share in 2018. Due to the flexibility of our current capital structure, we can borrow on our existing revolving credit facility at closing, while maintaining $155 million of availability," Cars.com chief financial officer Becky Sheehan said. "We generate ample cash flow to service the additional $6 million in annual interest expense from this borrowing."
Dealer Inspire provides dealer websites, digital retailing and messaging platform products, while LDM provides digital automotive marketing services. Among those are paid, organic, social and creative services.
The two companies generated $41 million in revenue last year and $4 million in adjusted EBITDA.
Joe Chura, who is co-founder and CEO of both companies, said: "I'm proud of what Dealer Inspire and LDM have built in the last few years, but we are not even close to reaching our potential.
"Cars.com provides us the data to enhance the intelligence of our current and future product offerings, and a much larger distribution than we have today," Chura said. "Cars.com also shares our mission of innovation and dealer advocacy and together we can drive our industry forward."
With this purchase, Cars.com will be providing Dealer Inspire products like the Conversations messaging platform and Online Shopper, an end-to-end digital retailing solution.
The latter allows shoppers to "compare a wide range of financial considerations as they complete their purchase," Cars.com said in a news release.
The deal also allows Cars.com to provide such services as Fuel, an inventory advertising program; custom-designed and flexible website platforms; and LDM customized marketing and customer acquisition solutions.