Cars.com Launches Super Bowl Charity Initiative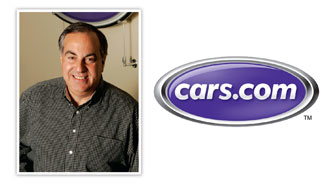 LAS VEGAS -
Cars.com announced that it will be giving the Super Bowl XLVI audience the power to make a big difference in the lives of kids and young adults through its "Cars Cares" campaign.
During the game, when the Cars.com commercial airs, viewers who use the popular Shazam App to tag the ad will earn $1.00 for one of seven charities in contention for a maximum $100,000 donation from the site.
"As we head back to the big game for the fifth year, we wanted to do more as an organization to contribute to our community and drive our mission of confidence," said Mitch Golub, president of Cars.com. "We are launching Cars Cares as a way to give back, and fuel initiatives that matter to our brand, employees, site users and advertising partners- including dealers and automotive manufacturers."
The maximum $100,000 donation will be given to the charity which receives the most votes on the Cars.com Facebook page between Jan. 26 and Feb. 13. Eligible organizations were selected for the work they do to drive confidence in kids.
"Each organization has a unique focus on educating youth and providing programs and services that drive self-esteem, positive decision making and healthy behaviors," said Golub. "It was important to us to identify organizations whose culture and values match our own and to give our community a voice in deciding which organization should be the recipient of our first Cars Cares donation."
Votes can be cast daily through Feb. 13, and the winning organization will be announced on Monday, Feb. 20, 2012. The charities are:
• Adopt-A-Classroom helps underfunded teachers by providing them with community partners and funding to purchase the tools, materials and supplies they need to help students learn as effectively as possible in today's classrooms.
• Alliance for a Healthier Generation works to address one of our leading public health threats – childhood obesity. Through its nationwide efforts the Alliance works to positively affect places that make a difference to a child's health: homes, schools, doctor's offices and communities.
• Cameras For Kids Foundation brings the gift of photography to underprivileged teenagers living in foster facilities across the United States. By use of digital cameras, these teenagers build up confidence, self-esteem, artistic talent and gain a skill set by learning about the fundamentals of photography through workshops, photo shoots and Fine Art Photography Exhibits.
• Reading Is Fundamental (RIF) inspires children to be lifelong readers by delivering free books and literacy resources to underserved children from birth to age 8. Through the dedication of more than 400,000 volunteers nationwide, RIF motivates children to follow their dreams and achieve their full potential.
• SADD (Students Against Destructive Decisions) empowers teens to stand up for positive, healthy choices. SADD students work to keep their peers safe and help them avoid making destructive decisions around underage drinking, drug use, risky and impaired driving, and teen violence and suicide.
• Scholarship America believes that every student deserves an opportunity to go to college regardless of their financial status, and since 1958 has awarded more than $2.7 billion to 1.8 million students across the country.
• VH1 Save the Music is a nonprofit organization dedicated to restoring instrumental music education programs in America's public schools, and raising awareness about the importance of music as part of each child's complete education. Since 1997, VH1 Save The Music has provided $48 million worth of new musical instruments, donated to more than 1,800 public schools in more than 100 cities around the country, impacting the lives of more than 1.8 million public school students.